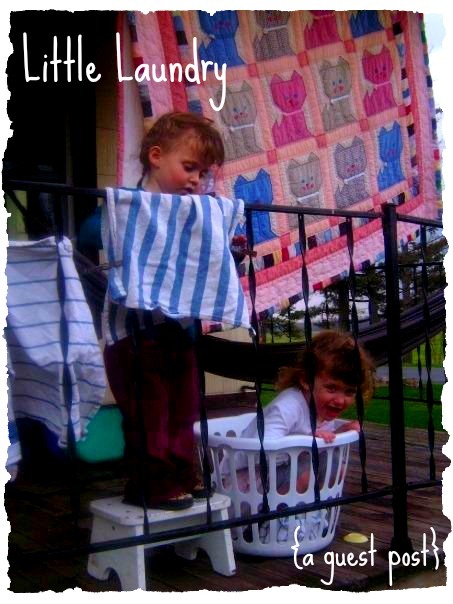 When they are tiny, the ride in the laundry basket is the highlight of the day. And the weight of them, the brush of their fingers? Memories to cherish. They will outgrow the basket and you will be left with a running wild-man that won't hold still for a split-second kiss, let alone a ride to the clothesline.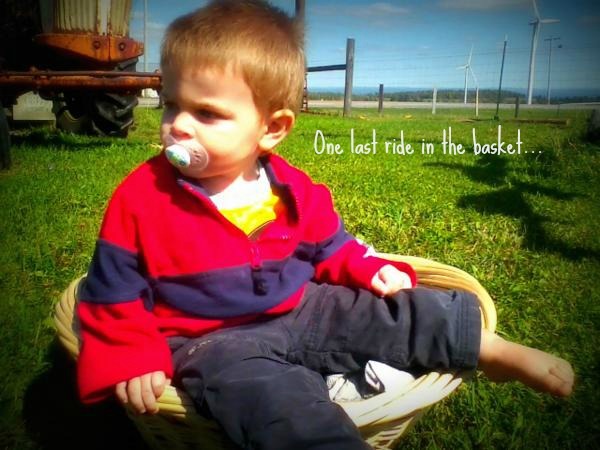 As they grow, they learn to separate clothes and hand out clothes pins. Those tiny chubby legs toddling toward the laundry basket, pulling socks and sweatshirts and lugging jeans… You'll want to scoop them up and kiss them like crazy but they'll wiggle free and run.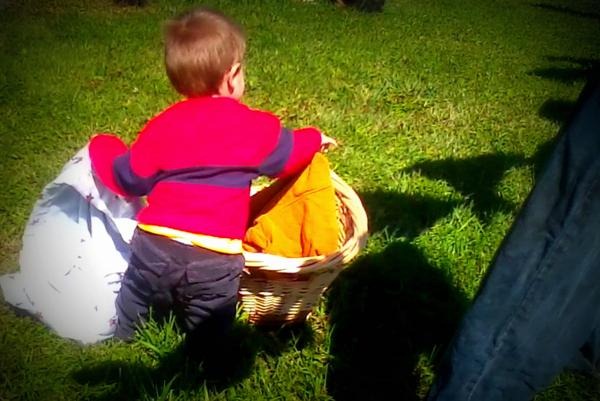 And then… Oh, and then.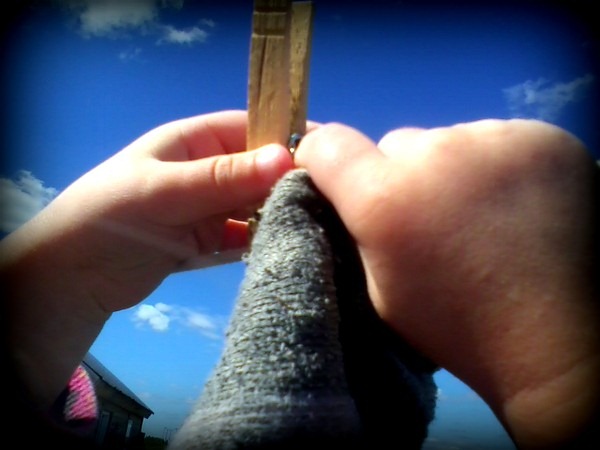 They learn to hang laundry all themselves. It is a moment of becoming.
"Look, Auntie Tashie!" the half-pint with gleaming blue eyes squeels, "I hanged-ed a stock all by myself!"
The fresh air, bright skies, fluttering breeze… the good-old-fashioned work and the chance to demonstrate a life practice to a little one who drinks in the special time with just you: priceless.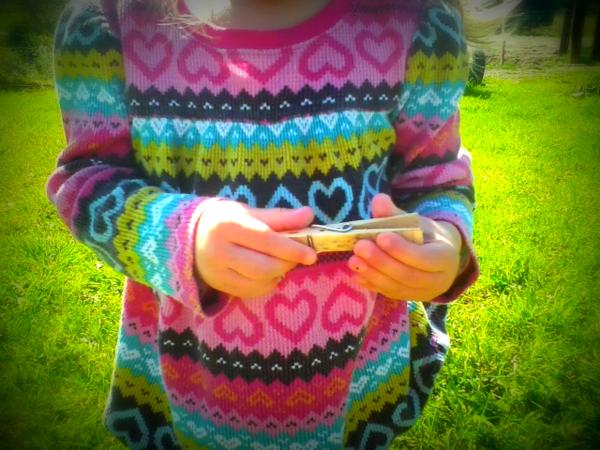 There are many places and times that we teach our children but hanging out laundry can be one of the most beautiful.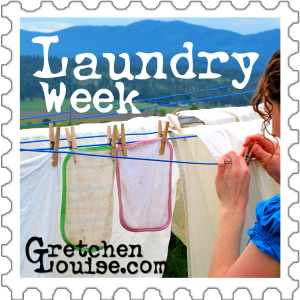 The following two tabs change content below.
Natasha Metzler lives with her family on a farm in Northern New York. Though she has never born her own children, she has mothered many little ones over the years. She and her husband have an open door and open heart policy for children of all ages, and are thankful for every child who has passed through their home. She can be found on
Facebook
,
Twitter
, and writing on her blog at
natashametzler.com
.
Latest posts by Natasha Metzler (see all)