Not a History Fan? Thrilling Medieval Christian Fiction You'll Love Anyway
(This post contains affiliate links. Read my full disclosure.)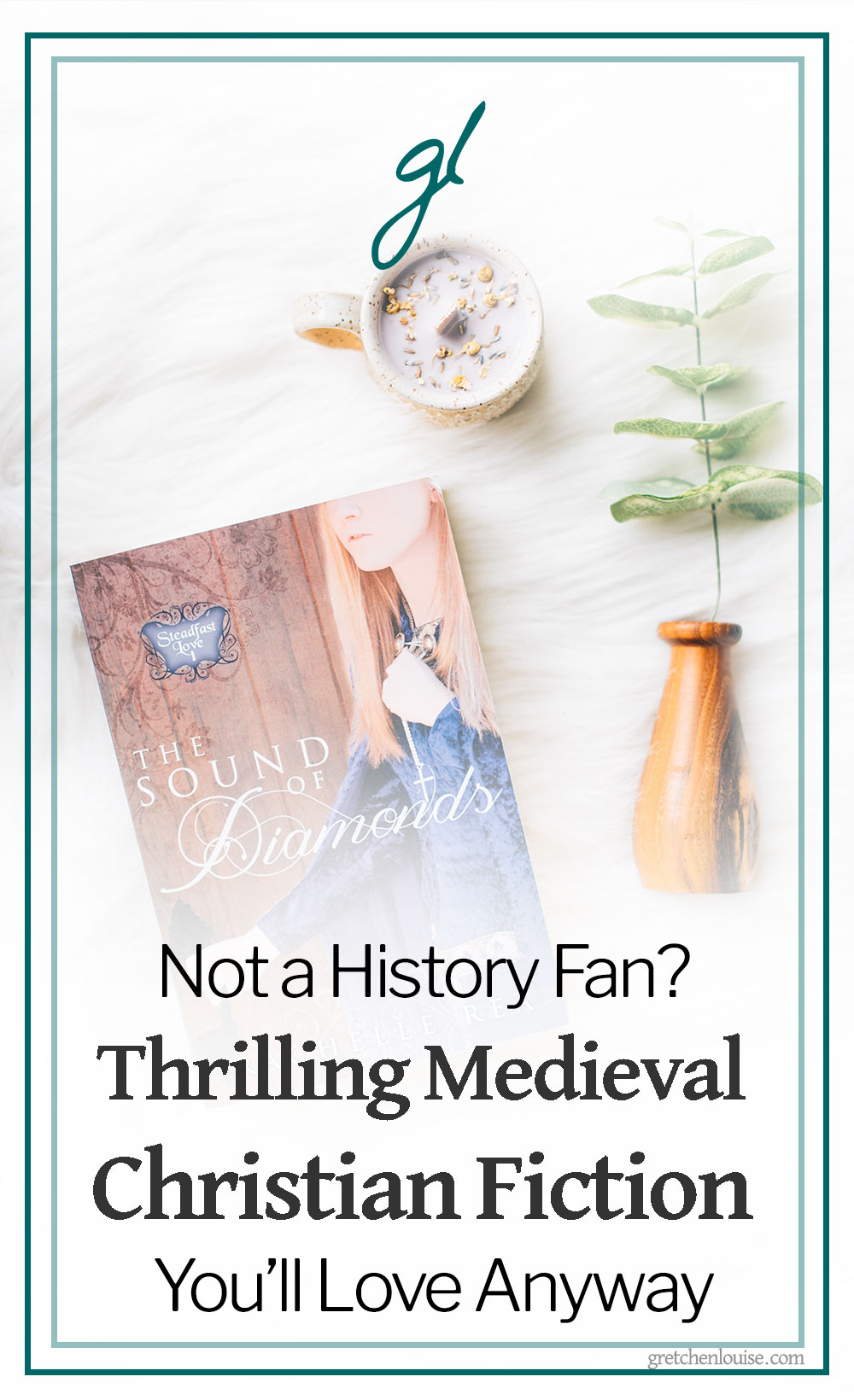 I may have spent the better part of my childhood pretending I was Queen Lucy, but the Chronicles of Narnia and George MacDonald's Scottish tales were as close as I got to Medieval fiction.
Until our pastor's wife offered me a copy of her book, Sirocco Wind from the East. And as I delved into its pages, losing myself in stories of brave knights and fair maidens, I decided maybe I should read more Medieval fiction, after all.
Then my friend Rachelle Rea Cobb released the Steadfast Love series. I was swept into a time and place I don't ever remember reading about in a textbook. I've not forgotten the Iconoclastic Fury since.
In the historical Christian fiction titles below, you'll find stories set in the time of King Arthur and Martin Luther, featuring the political and social upheavals of the Renaissance and the Protestant Reformation. The authors skillfully sprinkle just enough historical details to educate you as the reader, but not so many that you get bored or–horror of horrors–feel like you're reading a textbook instead of a novel. They don't take up whole chapters with dry facts, but rather, their pages transport you to the era and introduce you to new friends from of old along the way.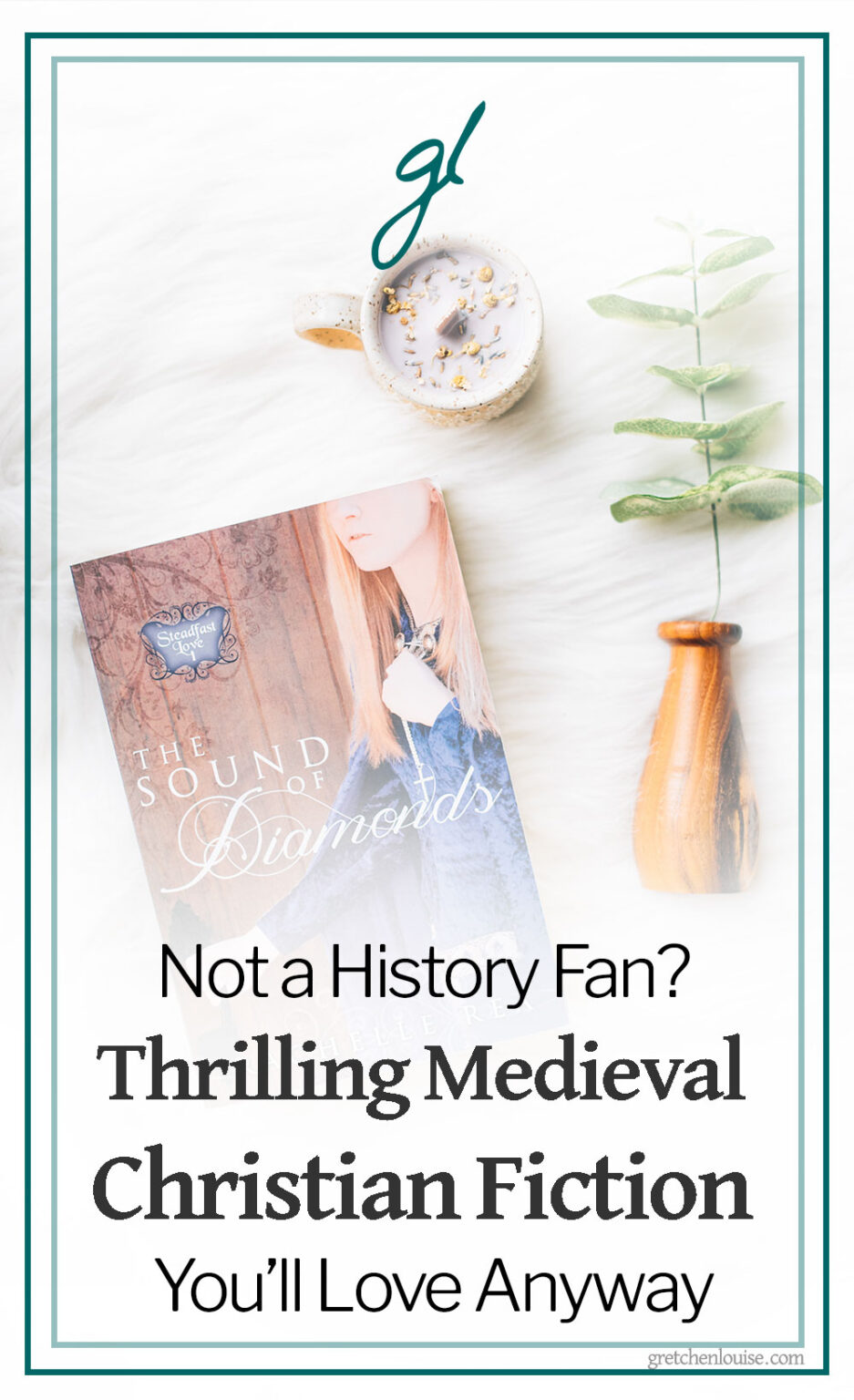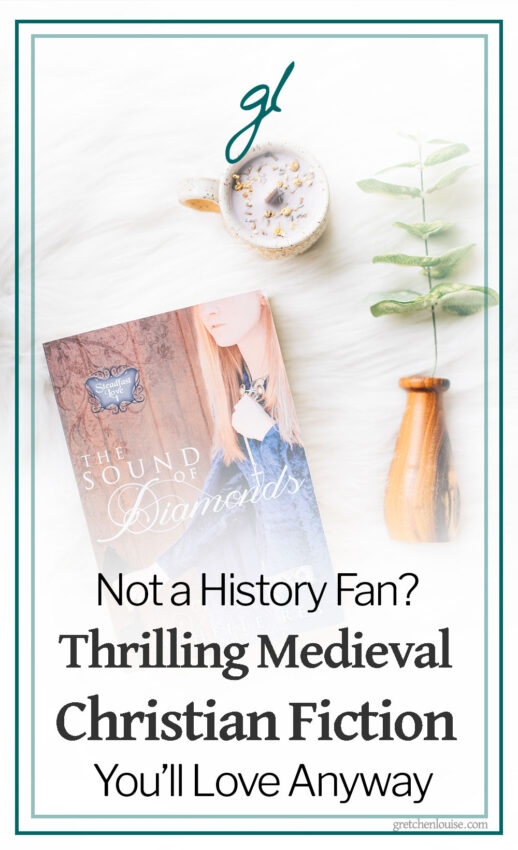 Christian Fiction from the Medieval Period through the Protestant Reformation
"Vengeance belongs to God," her brother, Jonas, always told her. But Jonas' loyalty to Duke Henry cost him his life. And Annyn wants to avenge her brother's murder, no matter the cost. Disguising herself as a squire, she throws herself into the midst of the other knights in training to get closer to Baron Wulfrith. But soon Annyn finds her commitment to revenge at war with strange new feelings of admiration for the Baron in The Unveiling. Now I'm anxious to read more of the formidable Wulfrith family in the rest of the Age of Faith series!
The Unveiling (1149)
The Yielding (1157)
The Redeeming (1157)
The Kindling (1157)
The Longing (1160)
The Vexing (1161)
The Awakening (1163)
The Raveling (1164)
Widowed and with child, Lady Durville feels quite capable of running the keep left to her by her late husband. So her far-away brother had no business sending Royce Canwell to her aid. But when the brash, bold Sir Godwin shows up to inspect the estate he plans to claim as his own, Lady Durville decides to use Canwell's presence to her advantage. Danger and deception dance with desire and doubt in Salvation.
Sirocco Wind from the East drew me so deeply into the world of Prince Arthur of Brittany that I had to remember to come out of the thick of a sword fight every once in awhile! I could tell from the start this wasn't just a romanticized tale of knights in shining armor. Years of research lay behind the easy use of words I'd never heard. Not to mention the Biblical truths that are so skillfully woven into the tale. Pride isn't an easy thing to talk about when you're dealing with princes and knights. But Virginia Ann Work teaches lessons through her stories in a way you will neither skim over nor soon forget.
Her father left her at a convent when she was only six years old. Katharina von Bora entered the doors warily, but soon she found faith and friends inside. Loving Luther is a fictionalized retelling of Katharina's life before her marriage to Martin Luther. Though slow-moving at times, Loving Luther is an enjoyable easy read. However, the tale is devoid of the historical context of the era and feels almost sanitized as it neatly avoids mention of any of the corruption and abuse which was apparently part of why Luther argued for the nuns to leave the convent. (Having read little about this famous couple, I'm now anxious to read a non-fiction biography or two for a fuller picture!)
Before the sun rose on Easter morning 1523, Katharina jumped from a window of the abbey and raced–along with a small party of her fellow nuns–to climb over the thick stone cloister walls. Luther and Katharina is a gripping novelization of a famous love story. The tale is very dramatic, even dark at times, detailing violence and abuse in and out of the abbey. Yet, despite the dramatic fictionalization, Jody Hedlund presents much of the history of the time in a way that is easy to grasp. The careful characterization also showed the depth of personality, passion, and purpose of both Luther and Katharina.
Convents are closing all over England, thanks to King Henry the VIII. But Clare has known no other way of life than the quiet one she has lived at the convent she's called home since she was a child. What will she and her fellow novices do if Kirklington Abbey, too, is suppressed–or worse? Her friend Bess quotes Doctor Luther's writings saying that they can love and serve the Lord just as well in the world as in a monastery or a convent. But Clare loves nothing more than illuminating religious manuscripts. Would she ever illuminate again? Clare's story set in the time of the Reformation is beautiful, wholesome, and absolutely fascinating! (You'll never see the color lapis the same again.)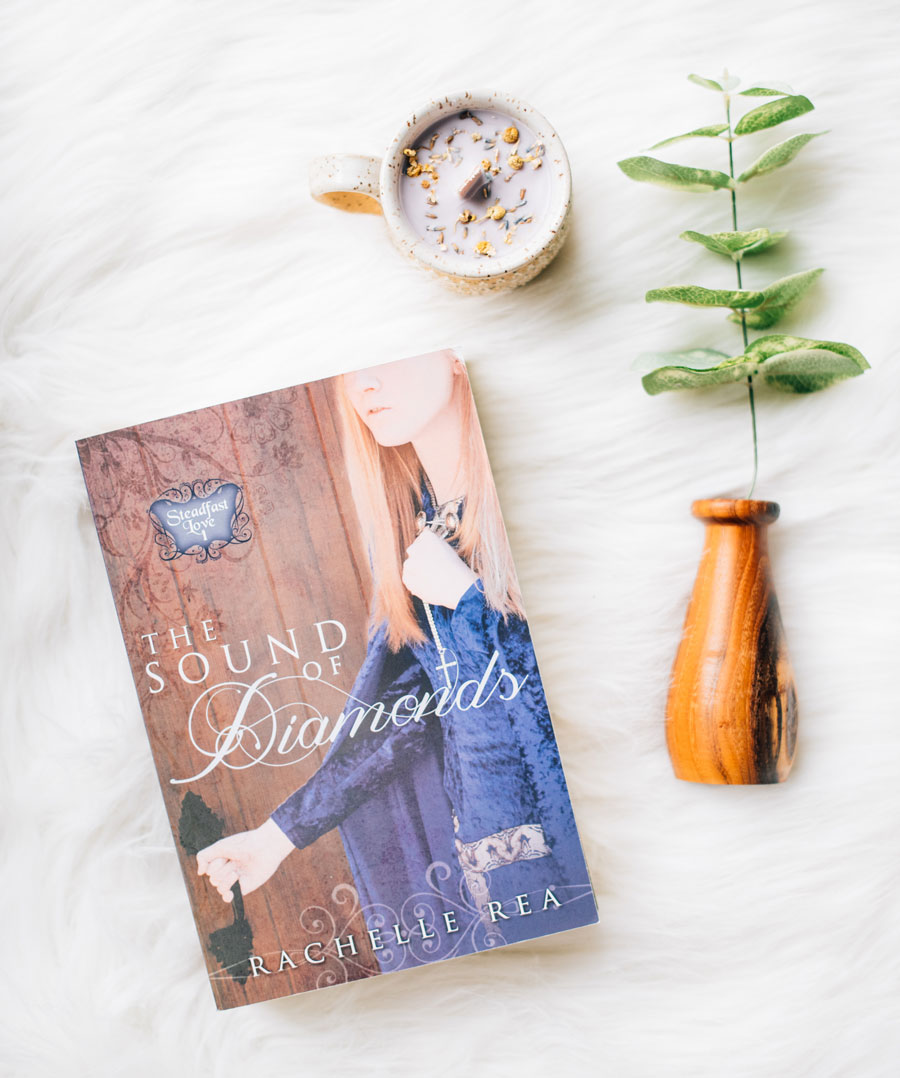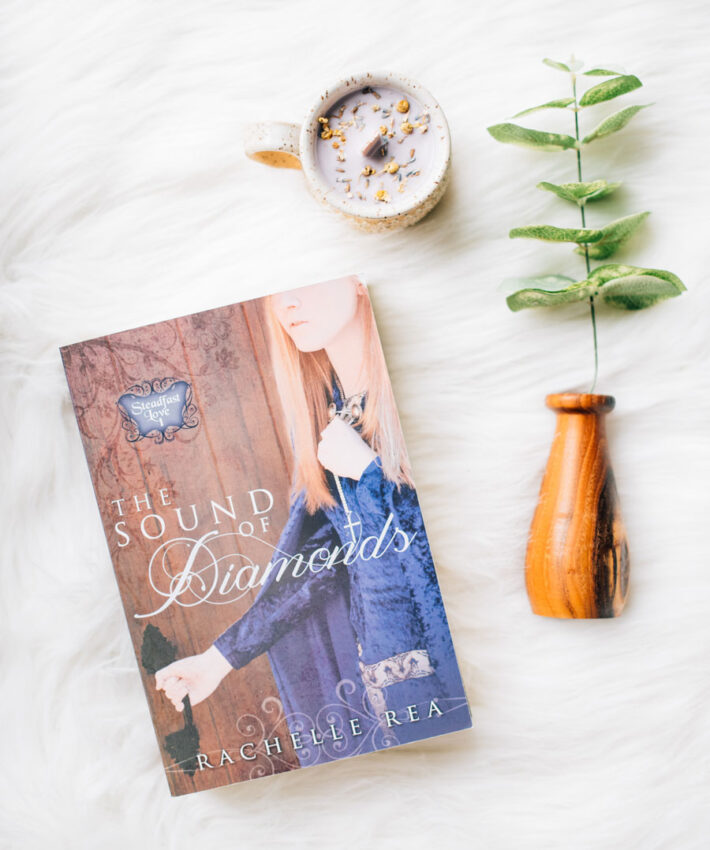 Gwyn was sent to a convent to hide from her parents' murderer. But a revolution interrupted her peaceful place of refuge. The Sound of Diamonds drew me right into the Iconoclastic Fury. Gwyn's story will keep you on the edge of your seat with concern for the physical and spiritual safety of Gwyn, her friends Magried and Sister Agnes, and their rescuers (characters I was delighted to get to know more in the sequels!) The Sound of Diamonds is an intriguing story of hope and trust. The Sound of Silver explores a man's honor and God's love. The Sound of Emeralds is filled with mystery as loyalty and justice collide.
The Sound of Diamonds (1566)
The Sound of Silver (1566)
The Sound of Emeralds (1567)
Two sisters, separated by an ocean and a father's cruelty… Margried's letters to Anna give glimpses of her travels and the way God–and a certain young man–are winning her heart and trust. A lovely epistolary novella that leaves fans of the Steadfast Love series anxious to find out what has happened to Anna. Why doesn't she write back?
Anna's timidity drew me to her immediately. Her struggle to breathe when overcome with anxiety made me hold my breath. But then, I watched as she took a deep breath, put on courage, and faced her fears. With a touch of history, a delightful sprinkling of romance, and a recurring theme of the Fatherhood of God, Follow the Dawn will be enjoyed by fans of George MacDonald, Michael Philips, and Judith Pella, to name a few.
Please Note: Due to the time period in which many of these books are set, life is sometimes violent and somewhat vulgar, so even though I recommend all of the titles above to adults, I would hand only the following to younger readers: Lapis Lazuli for Hope, Virginia Ann Work's Keys to the Kingdom series, and the titles by Rachelle Rea Cobb.
Have you discovered that you enjoy "older" historical fiction more than you expected? I'd love to hear about some of your favorites!
P.S. Looking for more historical fiction? I highlighted some of my other favorites at Club31Women and Rachelle Rea Cobb shares some of her favorites over at Kindred Grace.
Photography: JenniMarie Photography