I have an emotional attachment to some of my clothes.
But I'm not the only one who doesn't want to get rid of outfits with special memories.
One evening last week my husband patiently watched me try on shirt after tank top after blouse.
I'd been more than a little overwhelmed when I got out my summer wardrobe. So many clothes, but so few really fit well. I've been pregnant two of the four summers we've been married, so I have way more maternity clothes that are in style than regular summer outfits!
My incredibly patient man gathered that I wanted more than just a "that looks fine" response. I wanted to know if he liked it on me or if he'd rather I wore something more attractive.
And he was so very helpful. (Truly.)
"No, not that—it's the same color as you. You need brighter colors."
I was trying to understand his preferences, which sometimes mystify me—especially when shopping at GoodWill without him.
"That looks good. I think I like darker, richer colors on you."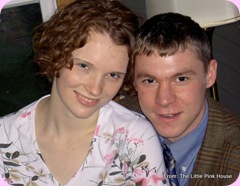 But then he saw my white shirt with pink flowers in the stack: "You can't get rid of that."
And even though my pink and white striped shirt fits a little short, he told me, "You probably better keep that."
I laughed. Dark, rich colors and pink and white.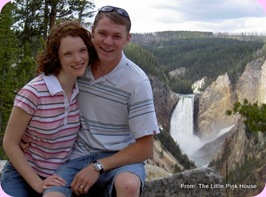 And a blue and white floral shirt I already had in the discard pile? "That one is cute. It's blue. You don't have any blue shirts."
(I made a mental note to look for more blue shirts at GoodWill in the near future.)
A few shirts were put in the giveaway stack by virtue of their very age. The memories may be fun, yes, but they were made nearly 10 years ago, and well photographed, so the shirt can probably go.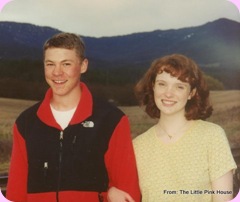 With my darling wardrobe consultant's help, I eliminated 25 shirts from my wardrobe. Most of the time I didn't even glance in the bedroom mirror—I just looked to the eyes of my husband, my mirror. Trusting his opinion over mine, in all areas, especially that of fashion.
I'm left with a stack of shirts that not only actually fits in my drawer, but an amount I can actually keep track of—knowing what I have to wear, mix, and match.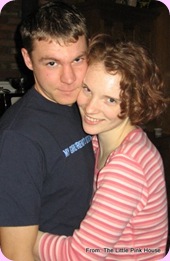 Not that they all fit me perfectly. I need to replace many of them with longer shirts. And I was told to keep yet another pink striped shirt for later, because it might fit me again.
And of course, there's the shirt I was wearing when he first told me he loved me. It may be worn, but I can't let someone else turn it into a rag.
It's a good thing that I honestly can't remember what I was wearing when he proposed. I guess I was a little distracted. Because that farmer hunk of mine always looks good, in his classic, timeless styles.
Me? I'm sticking to my deep reds and pastel pinks. They may not be in this redhead's "season", but my man has a lot of special memories of me in outfits of those colors. So here's to making more memories in red, white, blue, and pink… Here's to dressing only for the eyes of my love, my mirror.