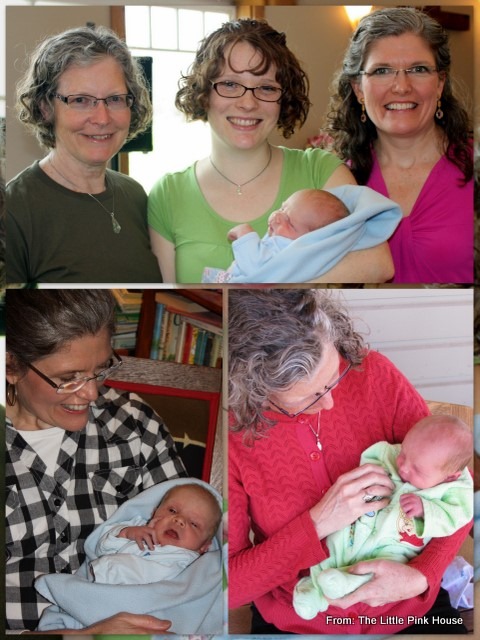 My mom blesses us with her gift of organization as she helps pick up after our 1-year-old and 3-year-old. His mom blesses us with her gift of teaching as she passes on her knowledge of gardening.
My mom loves to shop (and return things). His mom loves to garage sale (and sell things).
My mom became a Creative Memories consultant before scrapbooking was cool. His mom was "green" before green was cool.
My mom is the youngest of two. His mom is the oldest of three.
I am the oldest of my mom's four. He is the middle of his mom's five.
My mom can most often be found at her desk. His mom can most often be found in the garden.
My mom played piano. His mom played the guitar.
My mom has been married to my dad for almost 30 years. His mom has been married to his dad for almost 40 years.
But they both grew up in California, homeschooled their children, like to scrapbook, and have curly hair—not to mention sharing three grandchildren!
We love you, Mom and Mom-in-Law. Happy Mother's Day to two women who are very different, but very alike. Thank you for the years, patience, prayers, and tears you invested in us. We appreciate you more every day, as we try to raise your grandchildren!
Love, Merritt and Gretchen