(This post contains affiliate links. Read my full disclosure.)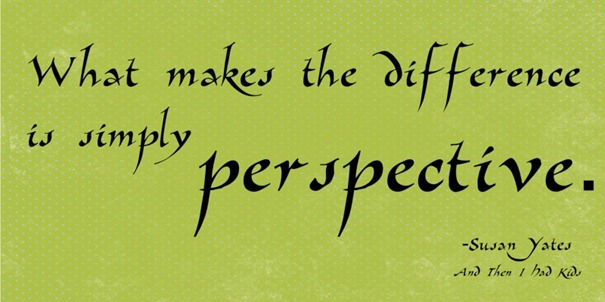 She talks of how moms need perspective and I don't know whether to laugh or cry. How can one maintain perspective in the midst of the up-all-night, wiping-noses-all-day, clingy-sick-babies kind of week we've had?
Another speaks of visionary motherhood and the tears well so I can't even see. How am I supposed to be a visionary mother when I can't see beyond the overflowing laundry baskets and the dishes piled high?
But it's a perspective for this season. It's a vision for the next.
And He resets my perspective in unexpected ways: the story on the radio about things so much bigger than me and my day, the prayer request for a trouble so heartrending and huge compared to mine, the middle-of-the-night prayers for my babies' healing as they cough so long and too hard.
He realigns my vision with the little things: their understanding of a Bible story, the wind as I hang out the laundry, the pictures on the screensaver that remind me how fast they grow and just how precious and fleeting is this season.
When we are confronted with life's challenges in each season, it is easy to have all of our attention focused on the problems. We lose sight of the fact that God is in charge, that He loves us, and that He will see us through. In a sense, we must turn our eyes away from the challenge at hand and put them back on God-looking to Him for guidance, comfort, and peace.

–Susan Alexander Yates, And Then I Had Kids: Encouragement for Mothers of Young Children
Five-Minute Friday (turned Ten-Minute Tuesday): Perspective