(This post contains affiliate links. Read my full disclosure.)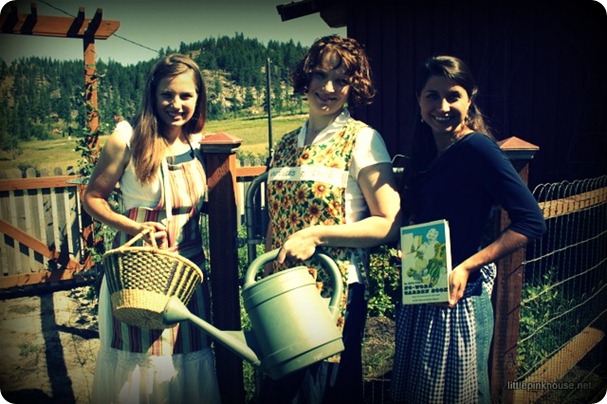 The thing I love about aprons is that they are so practical. I mean, what is an apron for, but to get soiled—and in so doing protect what you're wearing underneath?
"Go and make yourself tidy. Your hands are dirty, your apron soiled, and your hair looks as if it hadn't been combed for a week."
–Grandmother Elsie by Martha Finley, page 134
Of course, I'm much better about remembering to wear one when I have a pregnant belly to cover up. Something about that extra bit sticking out there—it gets covered with everything I'm baking or eating! In fact, I often wonder why I wear an apron to cook meals and then take it off before I eat: from the looks of my shirt afterwards, I obviously need either an apron or a bib—especially when pregnant.
"with a squalling baby under her feet, and one under her apron that looks to be due almost any time…"
–The Dry Divide by Ralph Moody, page 27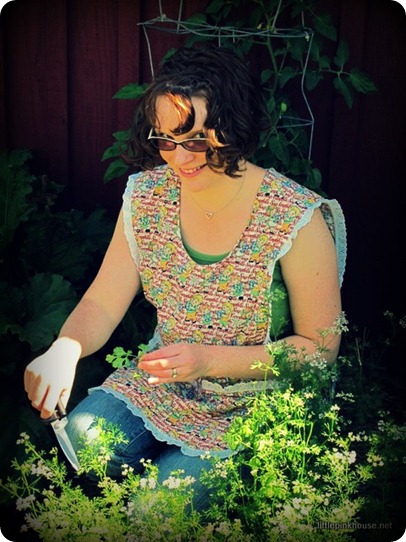 Now that I have little people running around, they love to borrow my aprons and wear their own little aprons, too. (I've even been known to tie an apron around me and the baby when I'm babywearing, to keep the carrier clean.) But my middle child's latest trick is to come up behind me and untie my apron as I work—putting me in a pickle when I have dirtied hands and an apron hanging loose!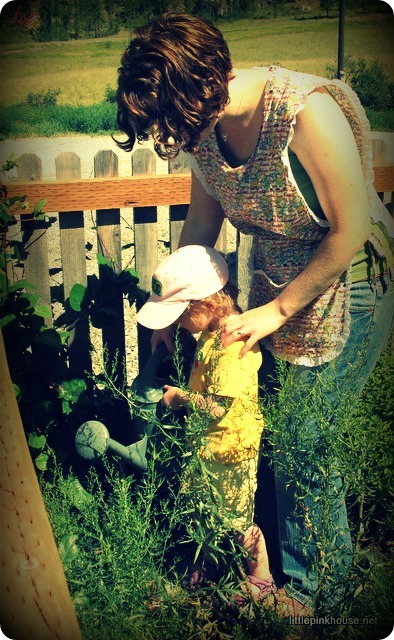 I remember reading before about the practical purpose Susanna Wesley put her apron to, but somehow it struck home when I read it again in the midst of a busy day with children crying all around me. When she needed some quiet time to pray, Susanna simply put her apron over her head—her children knew not to disturb her when she was thus (which is something, considering she gave birth to 19 children, 10 of whom lived to adulthood). Her son John, a world-renowned preacher and hymn-writer, later said of her, "I learned more about Christianity from my mother than from all the theologians in England." Like my great grandmother Alma, Susanna must truly have been "Christianity in an apron." And as I tie on my apron each day, I want to remember her practical example.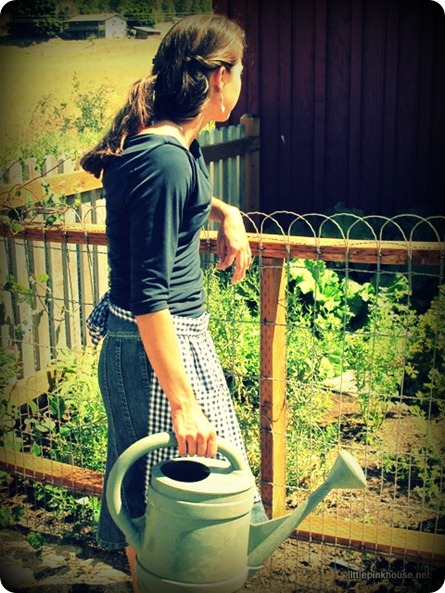 "The wind whipped her grey hair about her face and the gingham apron that shrouded her from head to foot was cut on lines of economy, not of grace; yet somehow, just then Susan made an imposing figure. She was one of the women—courageous, unquailing, patient, heroic—who had made victory possible."
–Rilla of Ingleside by L.M. Montgomery, page 513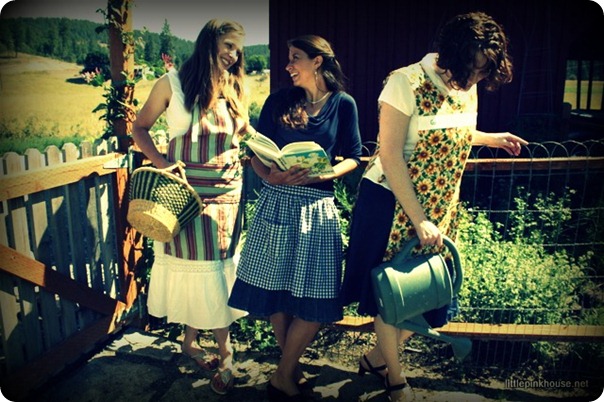 Yes, there's nothing like an apron for practicality, on the farm or in the kitchen. As Laura said to Mrs. Brewster,
"I'm glad Ma told me to bring this big apron… I like a real big apron that covers your whole dress, don't you?"
–These Happy Golden Years by Laura Ingalls Wilder, page 17
---

linking up with these lovely ladies
because aprons are practical and stylish!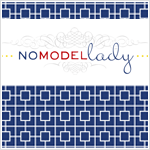 Impractical Outfit
Blouse: Metro Girl (hand-me-down)
Skirt: DKNY Jeans (thrifted)
Heels: Munro (discount store)
Apron: Handmade & Embroidered (gift)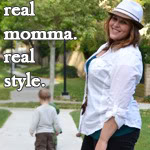 Practical Outfit
Tank: JouJou (hand-me-down)
Jeans: American Eagle (thrifted)
Shoes: Chacos (gift)
Apron: Handmade (gift)