(This post contains affiliate links. Read my full disclosure.)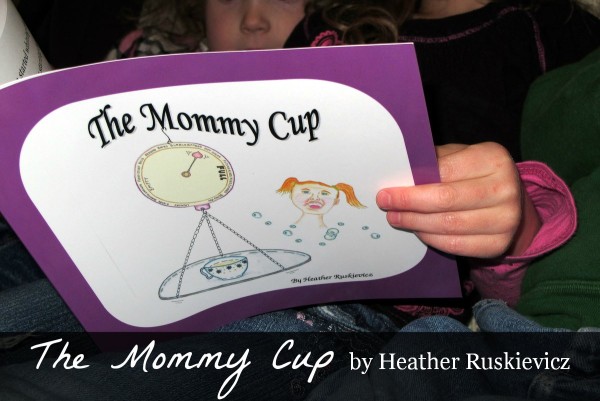 The Mommy Cup is a children's book with a message that's just as much for mommies as for their little ones. Heather Ruskievicz combines soft color illustrations that children will love with a simple story line that will speak right to a mother's heart.
The story introduces us to a mommy named Maria who lives in a yellow farmhouse with her husband and their six children. Maria is always busy taking care of the chickens, the dog, her builder husband, or the baby. But she never makes time to take care of herself.
Until one day when she overreacts and yells when everyone needs her at once. And it's at that point that she remembers her mommy cup, and discovers that it's empty. But it's not just empty, it's bone dry.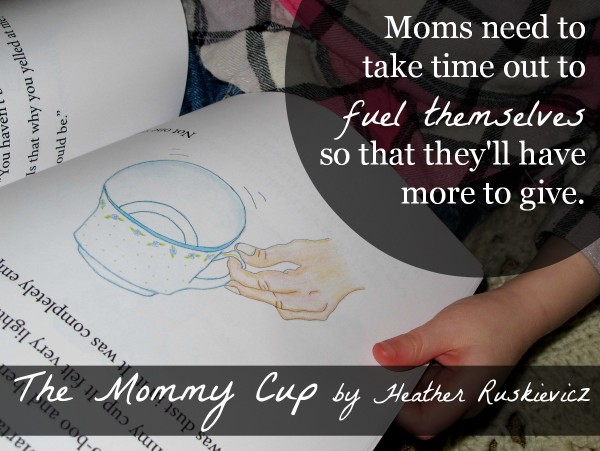 As Maria sits down and explains to her children the significance of the mommy cup, your children as well as Maria's will realize that it is in their best interest to help their mommy keep her cup full.
"Moms are extra special because they play so many roles. Just like a car that needs gas to go, moms need to fuel themselves… That means taking time out for you. Then when you come back you'll have more to give."
It's refreshing to read a children's book that honors the hard work of mothering while celebrating family, children, and even breastfeeding. And though the word adoption is never mentioned, The Mommy Cup portrays an obviously adoptive family whom the author introduces as "a special family". Heather's cheerful illustrations delighted my children, while I enjoyed the hidden bits of mommy humor (like putting snowsuits on and taking them off and putting them on again).
The Mommy Cup is a sweet story that illustrates the fact that Mommy needs time for herself in order to refill her cup so that she has love to give her little ones. Written based on lessons the author learned from her own mother figures as well as working demanding jobs, The Mommy Cup balances the voice of experience with a story of love you won't soon forget.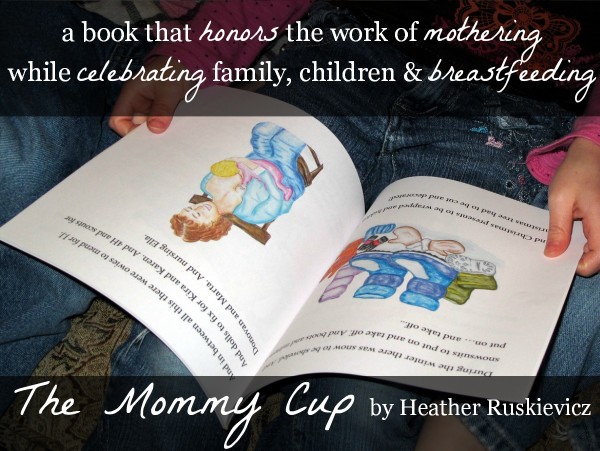 I'd love to have you comment and share: what refills your "Mommy Cup"?
Get The Mommy Cup for Kindle, Nook, or in print just in time for Christmas.
Click to Tweet & Share: Is your Mommy Cup full? The Mommy Cup is a new children's book that's for mommies, too.
Be sure to like The Mommy Cup on Facebook to see some of the book's illustrations and for more news from the author:
Disclosure: I received a free copy in exchange for an honest review.