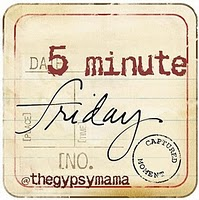 Dearest,
A few moments of reflection, and I'm right back there…six years ago.
Valentine's Day landed on a Tuesday then, too. And I'd just finally—on February 9, to be exact—used my free ticket voucher to get a ticket to come see you.
I was arriving the day before Valentine's Day. And we were both learning a lot about faith and trust in two different ways.
You weren't just my boyfriend; you were (and are!) my best friend. I trusted you implicitly. And we were both trusting the Lord with our futures, with each other.
But having the faith for things hoped for? That was an entirely different matter.
I'm so glad this Valentine's Day finds us celebrating all those hoped for things all over again…along with a few we never would have imagined that week in February…

All my love,
your Valentine