When Pen Pals Become Lifelong Friends (a review of Anonymouse)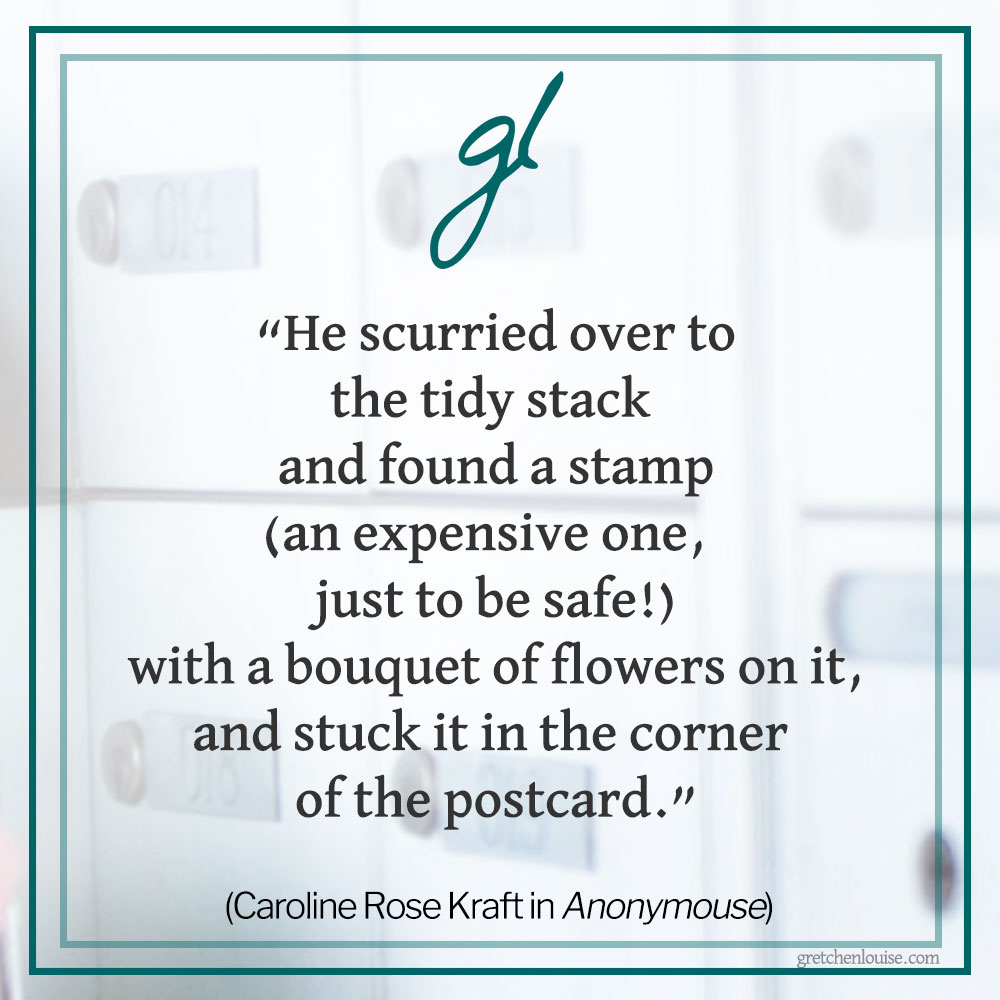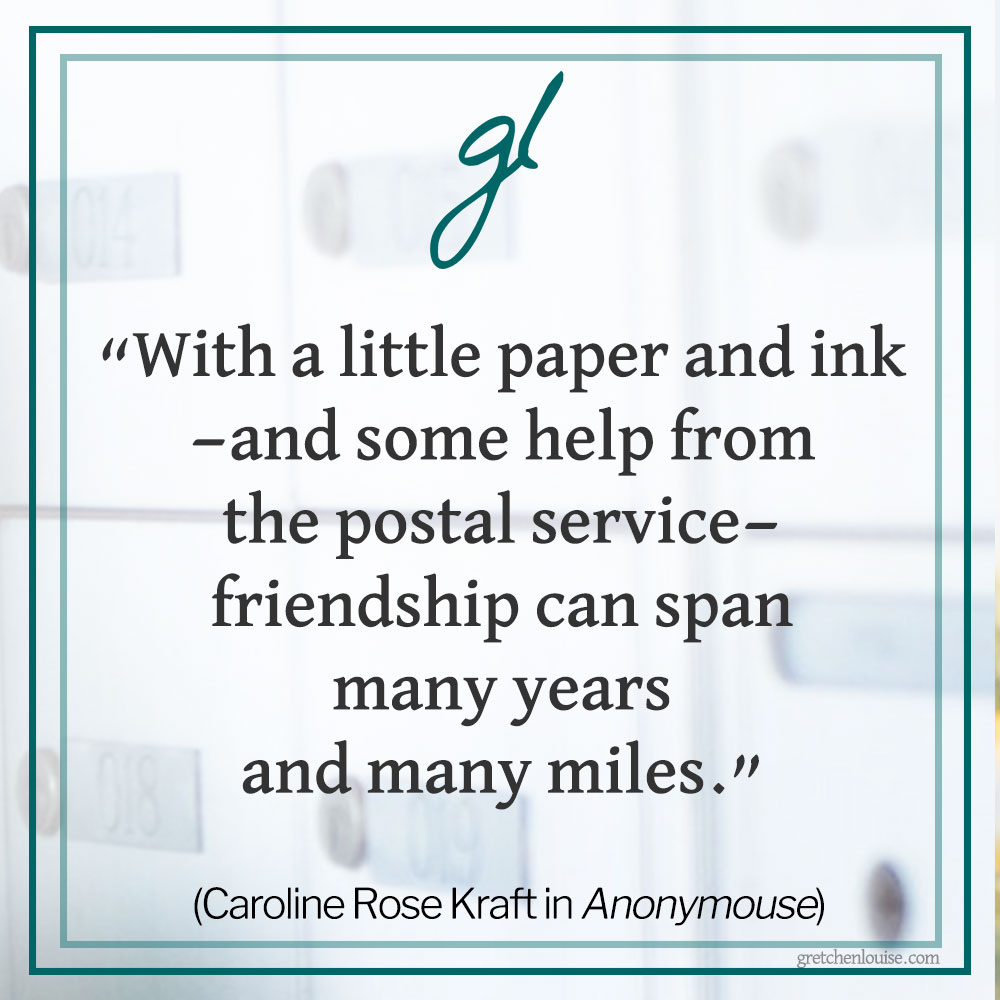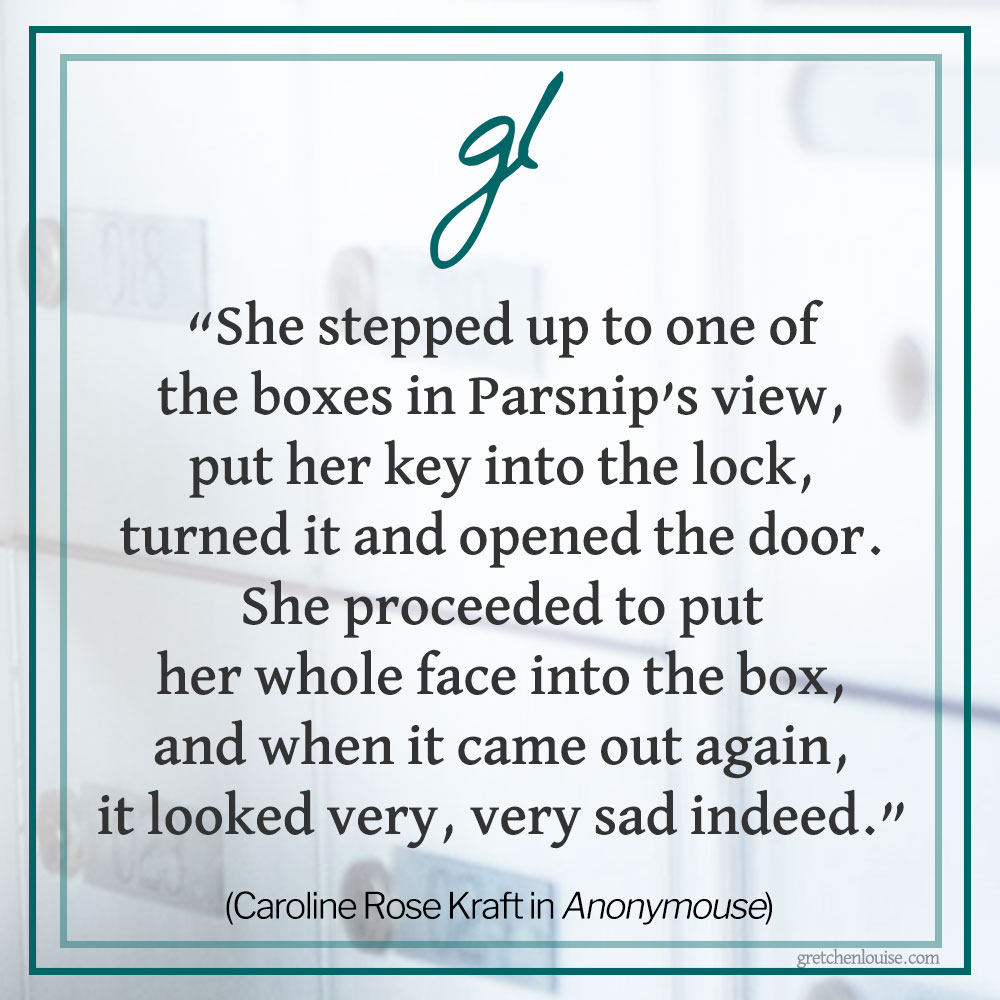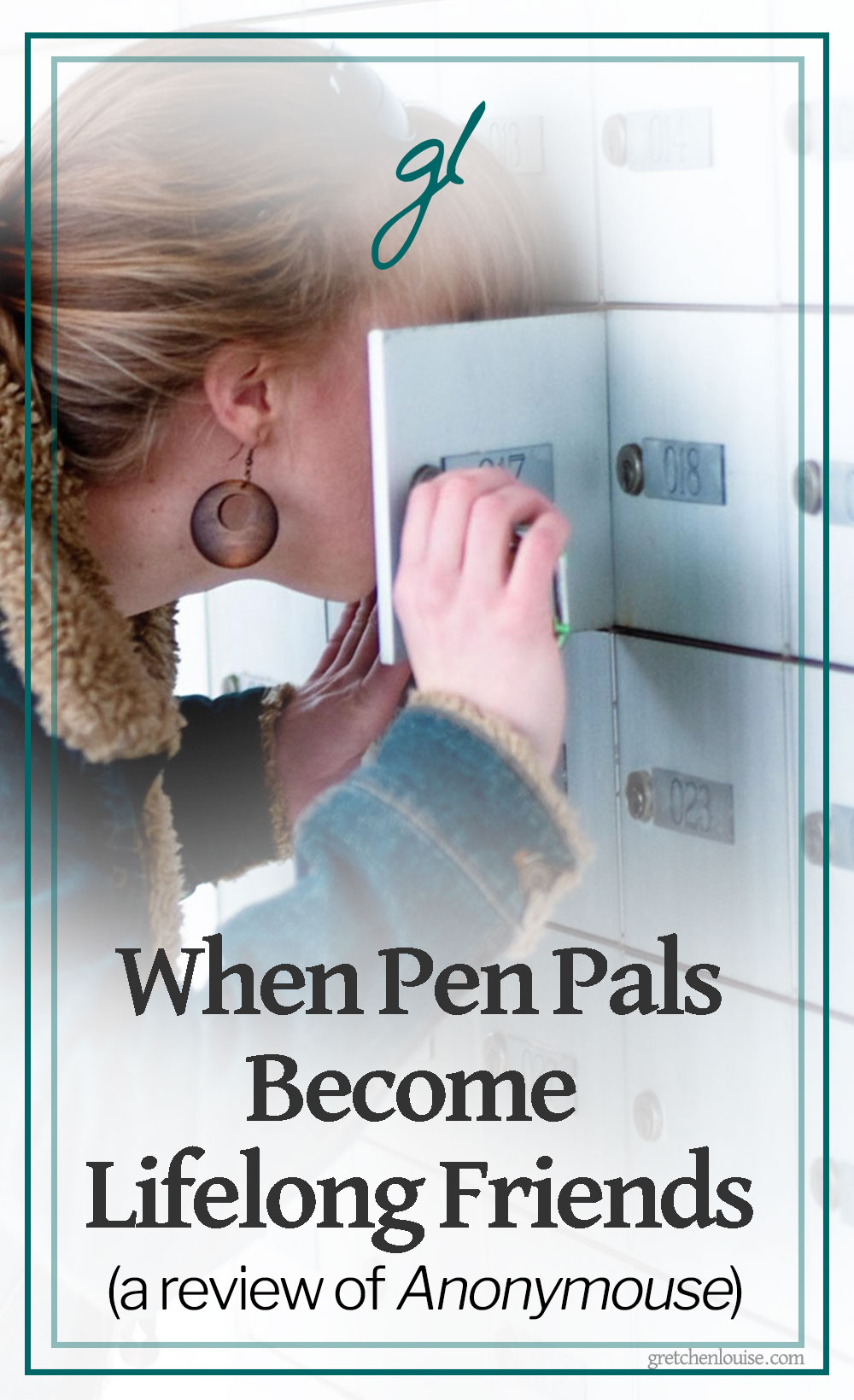 My first mailing address was at a little white house on half an acre about a mile out of town. I still remember how grown up I felt when my parents let me cross the country road to get the mail out of our mailbox all by myself.
My daddy's youngest cousin is just six years older than I am. Erin was one of my very first "official" (other-than-Grandma) pen pals, writing me from the time I was six years old. I can still see the bubbly shapes of her letters and remember the cheerful news she'd share from far away Alaska.
When I was nine years old, we moved a few fields away into a blue house on twenty acres–on the mailbox side of the road. I had my own bedroom where I would sit at my desk and write letters by the hour. Local friends and I delighted in exchanging pages of notebook paper talking about all the things. I wrote verbose scrawling letters to my far-away cousins. I even took up correspondence with an author friend of my grandmother's who would become a precious mentor.
But my maternal grandmother has been my longest, most faithful correspondent. Grandma Jessica faithfully sent cards on my birthdays (the day I was born and the day I was born again!), on Valentine's Day, and on Easter. We usually spent Thanksgiving and Christmas at my grandparents' ranch in California, but on the rare occasions we didn't, Thanksgiving and Christmas cards found their way to our mailbox, as well. Grandma sent me adorable get well cards when I was sick. She was even known to write me a thank you note for my thank you note to her. Grandma would gently correct my spelling sometimes, too. Thanks to her little reminder in one letter, I'll always remember that you write letters on stationery with an e because the word letters has the letter e!
When I was 13, I placed a pen pal ad in a magazine I subscribed to for Christian homeschoolers. My interests were listed in the "girls only" ad as:
Reading good books, writing letters, and baking.
The friendships I formed through that pen pal ad have shaped my life in so many ways. Some, I met in person and am still in contact with. (A Christmas card just arrived from one whose family welcomed my brother and me into their home on the other side of the country. I exchange occasional Facebook messages with another, as we navigate life's seasons and–all these years later–find God touching our hearts on similar topics.) Others introduced me to their circle of friends, their network of self-published magazines–and eventually their blog sites–which led me to some friendships that are still incredibly precious today.
When I was seventeen, I received the first letter from the son of family friends, the brother of some of my pen pals. As the years passed, the postal employees in our small town came to realize I wasn't just mailing items for my mom's home based business anymore. I was mailing a lot of packages with love notes written all over the box. And I was receiving a lot of Hallmark envelopes affixed with love stamps.
When I was twenty-two years old, I married my best friend and moved to share a little pink house and the very same mailing address with my pen pal. He still buys me cards and even mails me letters on occasion, just because he knows how much I love receiving letters.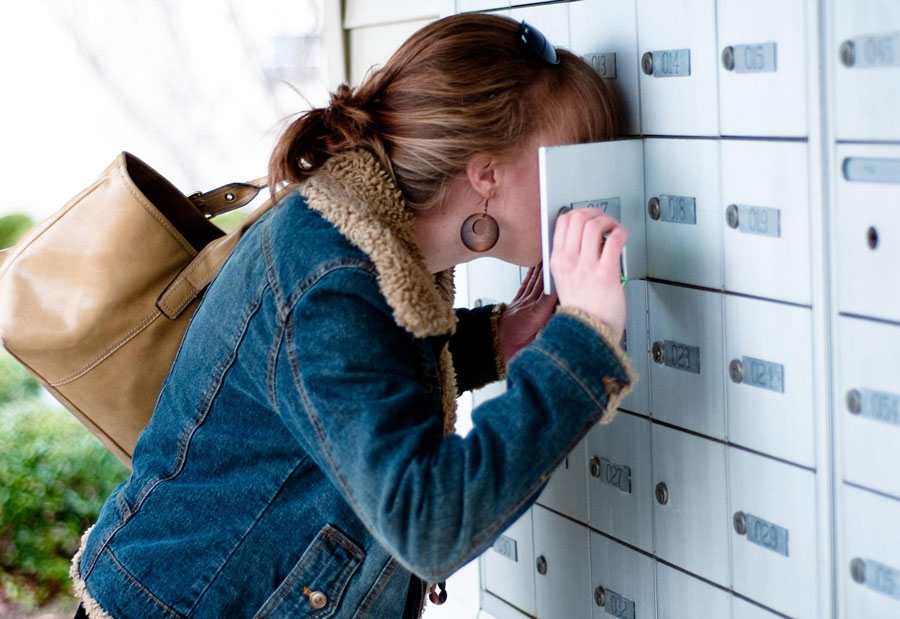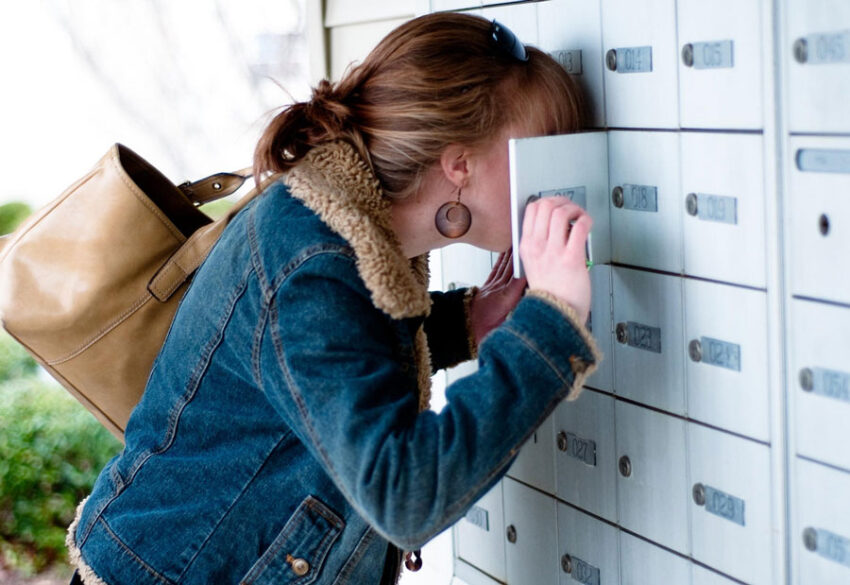 (This page contains affiliate links. Read my full disclosure.)
Meet Anonymouse
I grew up staring into the open backs of the boxes that lined our small town post office. So when I heard the storyline of my friend Caroline's new book Anonymouse, I wasn't quite clear on how a mouse–even a small one–could live in a P.O. Box unnoticed.
But when I registered for my own post office box recently, I realized that my P.O. Box, like that of Mr. and Mrs. Peppersnatch, was a separate unit with a back–no open air access to the office at large.
Anonymouse is a charming tribute to bravery, friendship, and the power of correspondence!
Caroline's delightful storytelling–coupled with her pen pal Megan's gorgeous watercolor illustrations–creates an exquisite celebration of pen friendship.
The story has captivated everyone in our home. My 4-year-old keeps asking to look at Anonymouse again. The illustrations charmed each of us–even my pen-pal-turned-husband couldn't stop exclaiming over how cute they were.
Anonymouse is a darling picture book for any child on your list. Anonymouse is the perfect gift for every pen pal who has graced your mailbox and touched your heart.
"…with a little paper and ink—and some help from the postal service—friendship can span many years and many miles."
My 12-year-old daughter Ruth's review of Anonymouse:
"Anonymouse is the charming story of a small scared mouse who lives in a post office box. But who is the sad little girl in pretty red shoes who comes every day? I love Anonymouse because it is about letters and I love everything about letters. It's so cute!"
My 10-year-old daughter Mary's thoughts on Anonymouse:
"I love Anonymouse and I can resolutely say every time you read Anonymouse you will adore it. Anonymouse is a lovely story of friends and pen pals; it is a unique account of a mouse and a girl."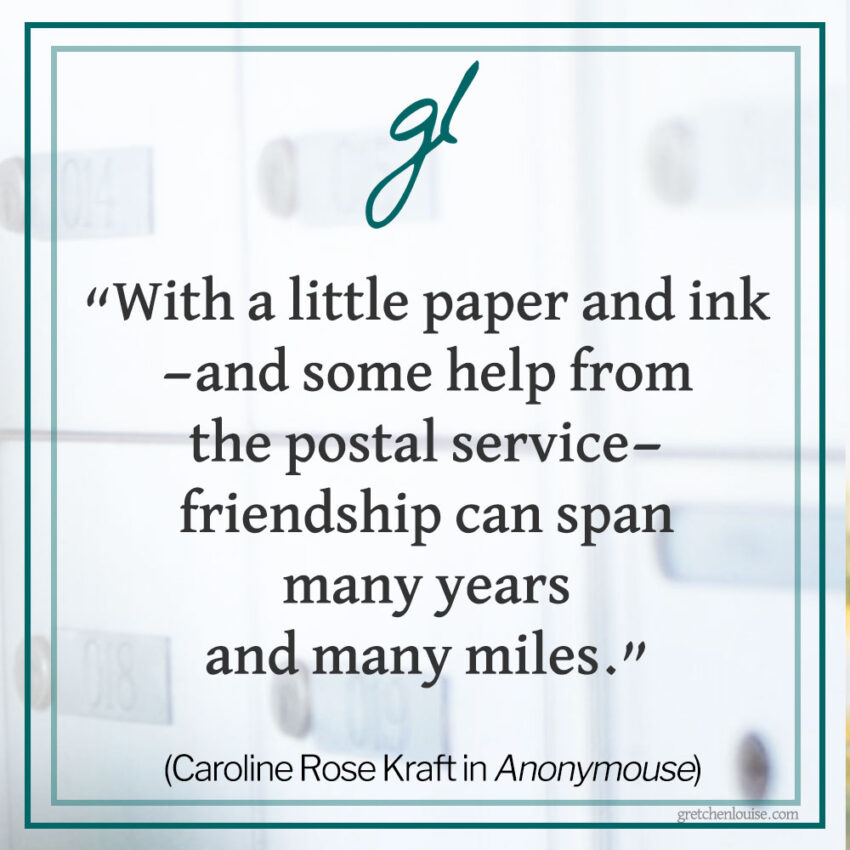 P.S. It's only fitting that I met Caroline through that network of pen pals I connected with in my teens. Lanier Ivester, a precious mentor to many of us, mentioned Caroline's then pen name "Everly Pleasant" to me in 2011 as a possibility for a writer at Kindred Grace. I got to know Caroline through her blog posts, in which I was always struck by her maturity (we're nine years apart) and touched by her heart for adoption. I was delighted to meet Caroline in person when she and her sister Jeweliet came to visit us in 2015 while Caroline researched for her first book, Always Plenty. (Read my review here!)
I have the privilege of being on the launch team for Anonymouse; I also claim the honor of being the very first person to buy my own copy of Anonymouse. (Obviously, the opinions in this review are my own. Very biased though they be!)
Photography: JenniMarie Photography