(This post contains affiliate links. Read my full disclosure.)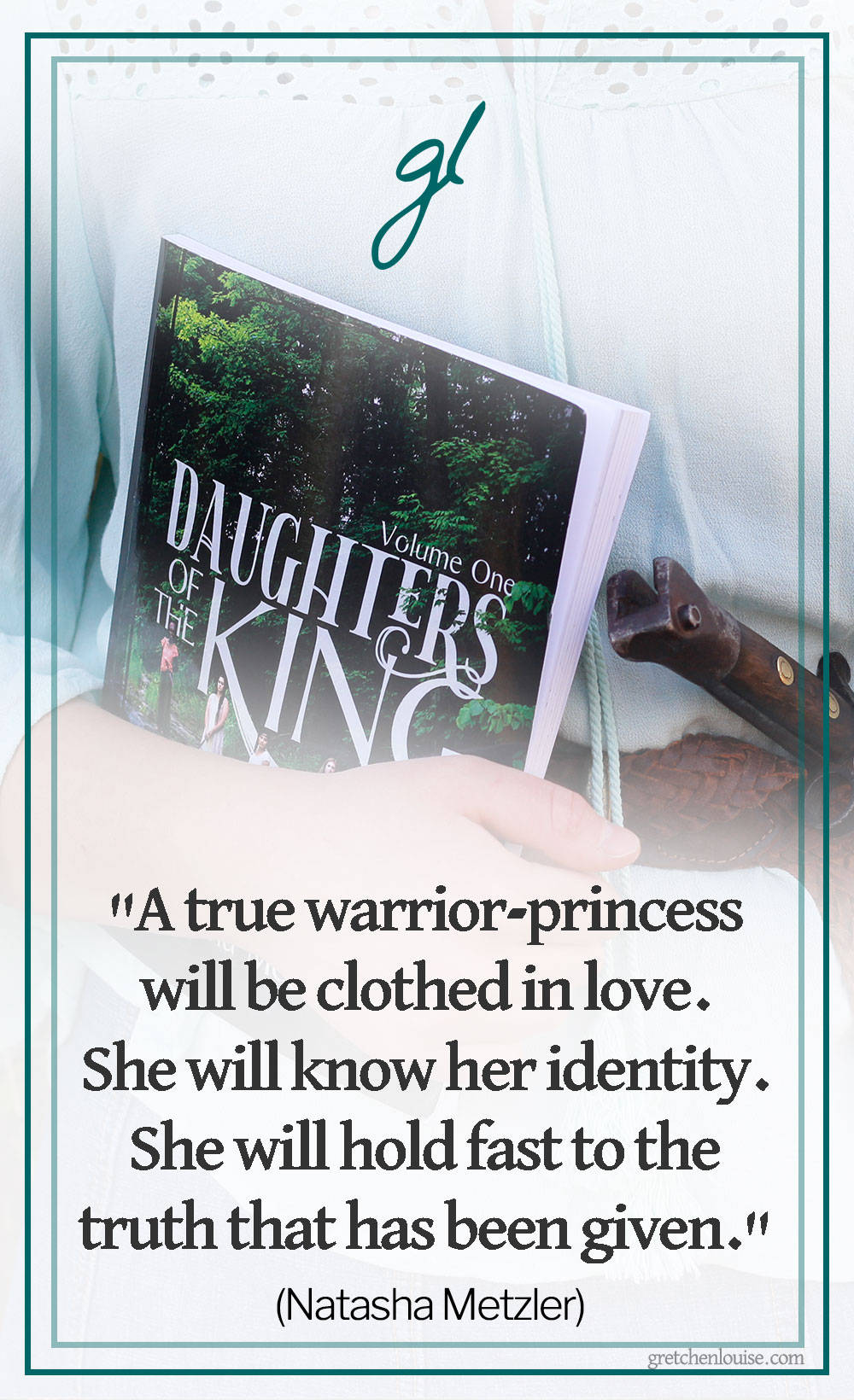 There's a reason Jesus used parables: sometimes a story makes a lesson more memorable and easier to understand.
"Each person has their own story."
My friend Natasha's stories have made many truths tangible for me through the years.
Her non-fiction is raw and real and filled with the thread of God's redemption; her fiction is delightful and humorous but packs a punch of truth; her allegories are simply beautiful, filled with powerful parables in prose, poetry, and photographs.
Natasha Metzler's latest release, Daughters of the King, Volume One, tells the story of five women, one Kingdom, and The One-True-King–a King who rescues slaves and turns them into warrior princesses.
Part fairy-tale, part allegory, and illustrated with stunning photographs, Daughters of the King is a tale girls of all ages will enjoy.
"A true warrior-princess will be clothed in love. She will know her identity. She will hold fast to the truth that has been given."
I love stories that point my daughters to the King of kings. Alana, Emberlyn, Claire, Toria, Katisia–my daughters can already name them by name and tell you which stories were their favorites in our much-loved copy of Daughters of the King, Volume One. (And they're already asking when Volume Two will be available.)
Thank you, Natasha, for penning bold and beautiful stories of truth–for me and my girls.
---
My 13-year-old daughter Ruth says:
"The photography is superb, the writing beautiful, and the message critical. It touched my heart and brought tears to my eyes." Click here to read Ruth's full review.
---
Read my reviews of Natasha's other books: