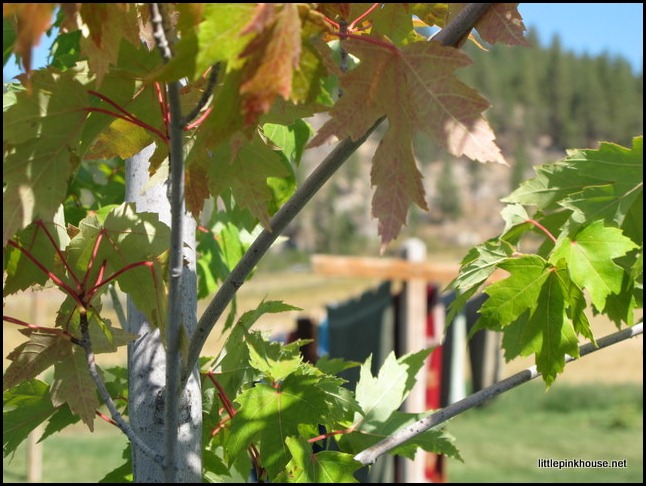 Summer is almost over. I feel it in the crisp, cool mornings that make us pull out the sweaters and hoodies. I see it in the red-tinged leaves of our Maple tree.
The summer I dreaded, anticipating the craziness of a summer schedule with three little ones under three. The same summer in which I was showered with company and help and merciful rest and naps. Tears come to my eyes as I look back on this summer and realize that He was faithful.
I didn't get everything done that I'd planned. My sister wasn't here for every day and week and month of it. But it was a productive, growth-filled summer.
My aunt often reminds me of what dear old "Grandma" Cloud would always tell her:
The days are long, but the years are short.
And as summer draws to a close, I realize that the days may be long, but the seasons are short.
And in each season, He remains faithful.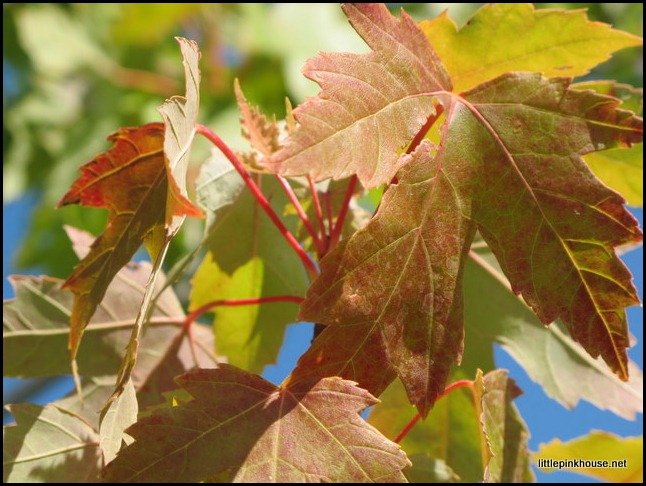 Be still, my soul: the Lord is on thy side.
Bear patiently the cross of grief or pain.
Leave to thy God to order and provide;
In every change, He faithful will remain.
Be still, my soul: thy best, thy heavenly Friend
Through thorny ways leads to a joyful end.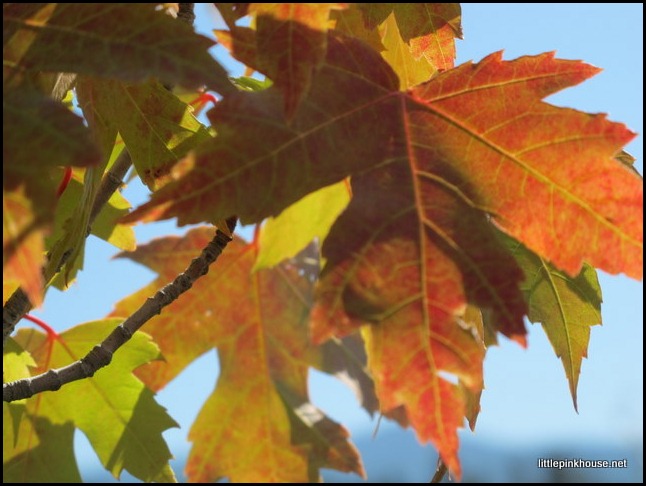 Be still, my soul: thy God doth undertake
To guide the future, as He has the past.
Thy hope, thy confidence let nothing shake;
All now mysterious shall be bright at last.
Be still, my soul: the waves and winds still know
His voice Who ruled them while He dwelt below.