Dear Family and Friends,
Everyone wanted their own chance to say hello this year, so we're each sharing a few paragraphs (some with more help than others).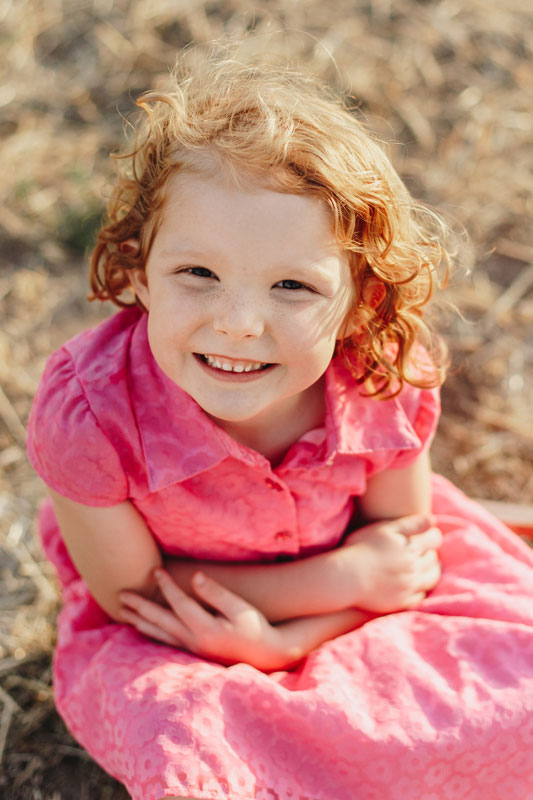 Sara: I'm 5 years old. I just lost my first tooth. I like books. My favorite book is The Misadventured Summer of Tumbleweed Thompson. My favorite summer activity is riding my bike with pedals—no more balance bike! My favorite winter activity is sledding and making snowball forts so we can throw snowballs. I love Christmas and I like giving gifts. My favorite cat is Midnight. I like snuggles and kisses and hugs. I'm really good at drawing. My favorite thing is my harmonica. I loved working on the playhouse with Daddy this year—it's almost finished. I live on a farm. My favorite game is cowgirls. My favorite thing to do on the farm is climbing haybales. We got kittens! My favorite one is named Corona. I love to play with our cousins and watch TV with my great grandpa.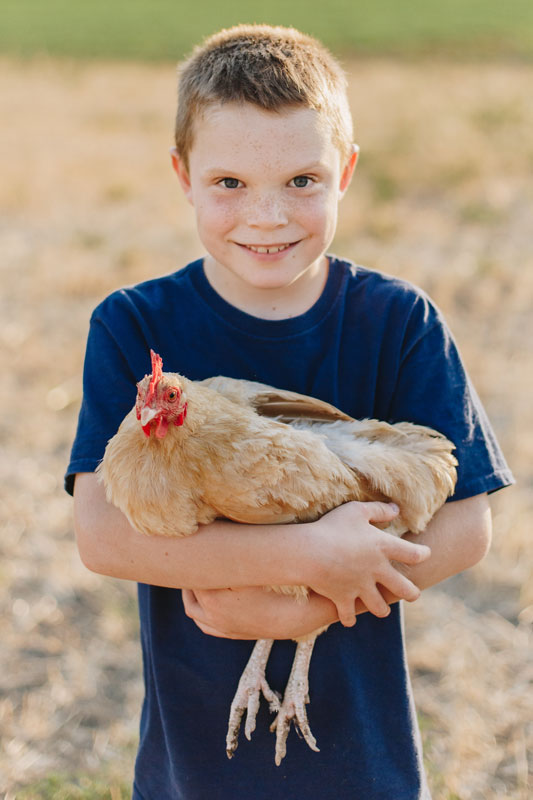 Daniel: My favorite book I listened to this year was Jenny L. Cote's The Ark, the Reed, and the Fire Cloud. The thing I most liked doing this year was training my chicken BB (short for Broken Bill or Baby) to do tricks. One of my hens tried to hatch chicks. (I have 17 hens, 2 ducks, and 1 rooster.) I also got my appendix out and eight stitches in my head!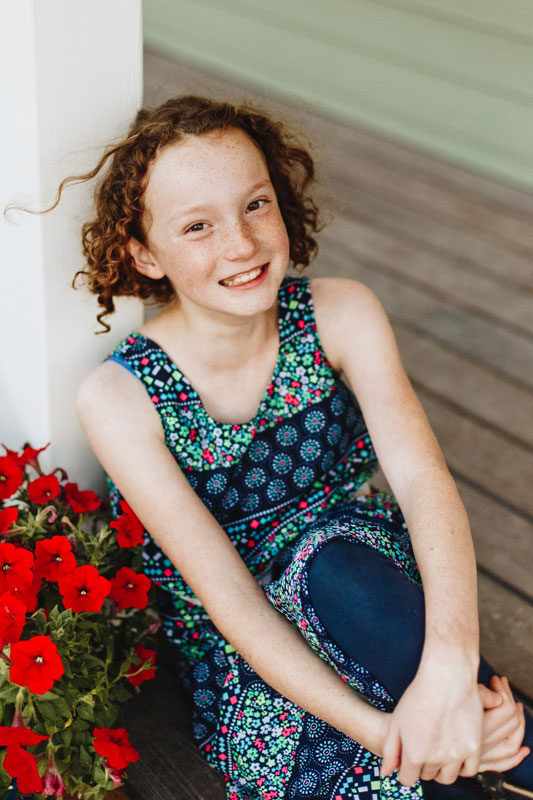 Mary Kate: I turned 11 this summer. My favorite book I listened to this year is Tolkien's Lord of the Rings. My favorite character is Frodo. The subject I like best in school is spelling! I grew radishes at the farm to sell at farmers market. My great grandpa and my great uncle moved here this last year and I love spending time with them. I am also enjoying fostering a kitten for my aunt. The kitten is named Corona for the rays of the sun.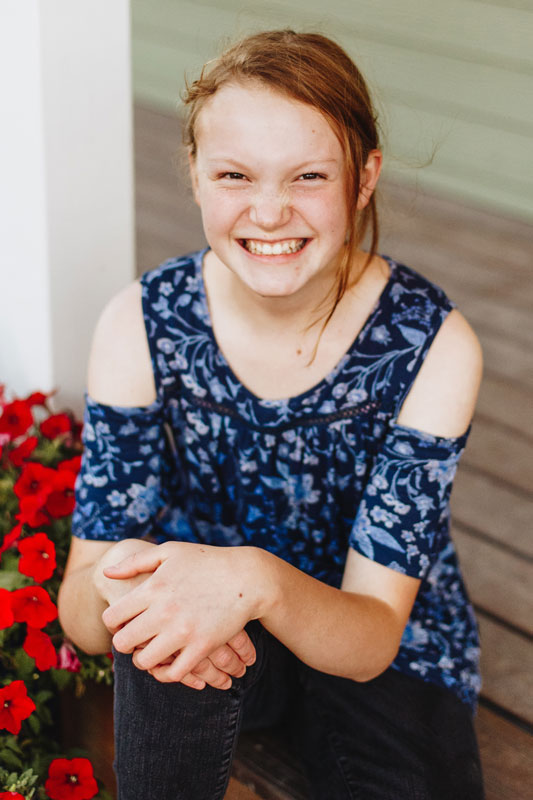 Ruth Anne with an "e": I am 13 and I like to read and write. My favorite nonfiction books I have read this year are The Hiding Place by Corrie ten Boom and Anne Frank by Johanna Hurwitz. My favorite thing I did this year was working at farmers market. I enjoyed talking to all the people but did not enjoy shaking the rugs. The worst thing I did this year was fall on a concrete bench and get 7 stitches on my leg (which hurt a lot, by the way). I have had fun fostering two kittens—one for my amazing aunt and one to keep (if my parents agree that is.)
This year my aunt is tutoring me in geography, spelling, writing, analogies, and Latin. My favorite subject is Latin. I also enjoy writing letters to my pen pals. When I am outside, I like to pet cats and I also love to ride my horse, er, bike. I have a vivid imagination, which sometimes catches me by surprise. I'm a lot like Anne of Green Gables. And a lot like my vivacious mother who is as redhaired as Anne herself.
This year has been hard for everyone, but it is so nice to know God is in control. The best hymn I heard this year was "Living Hope" by Phil Wickham. My favorite Bible verses I've read this year were Philippians 4:6-7: "Do not be anxious about anything, but in everything by prayer and supplication with thanksgiving let your requests be made known to God. And the peace of God, which surpasses all understanding, will guard your hearts and your minds in Christ Jesus."
Gretchen: We rang in 2020 with my parents and my youngest brother's family. I'm so thankful that we were able to visit my grandparents' ranch, as well as my parents and my grandmother, all right before the West Coast shut down. We've cherished those memories all year!
My work-from-home job helping authors and bloggers with their WordPress websites went from busy to even busier when everyone was stuck at home (and has kept me working 4-5 days a week all year). Merritt and I also spent a lot of time researching and implementing an online ordering/curbside pickup system for our farm. While our homeschool co-op and even our church services were cancelled for many months out of the year, a bit of normalcy returned with our farmers market season. Farmers market with Merritt is always fun (even if we were too busy to take off our masks and steal a kiss between sales)! We celebrated our fourteenth anniversary in May with Thai takeout.
We didn't get to see either of my brothers this summer, but we were delighted to have my sister Jessica and her husband move closer to us. This fall, my sister is helping us out with our homeschooling by tutoring the children one day a week. I'm so grateful for her enthusiasm and expertise in geography, Latin, and spelling!
I read to relax, especially after a long day of work, so 2020 has already added over a hundred books to my "read" list. A few favorites are Follow the Dawn by Rachelle Rea Cobb, A Portrait of Loyalty by Roseanna M. White, Things We Didn't Say by Amy Lynn Green, A Match for Emma by Pepper Basham, and the Lady Hardcastle series.
This year my anthem has been "A Mighty Fortress is Our God" (written by Martin Luther in the 1520s during another plague!). We turn it up and the tears often come as we sing along. But He is faithful. And there's no one I'd rather be at home with than my husband (my best friend!) and our four children (who are delightful, challenging, amusing, and humbling by turns!).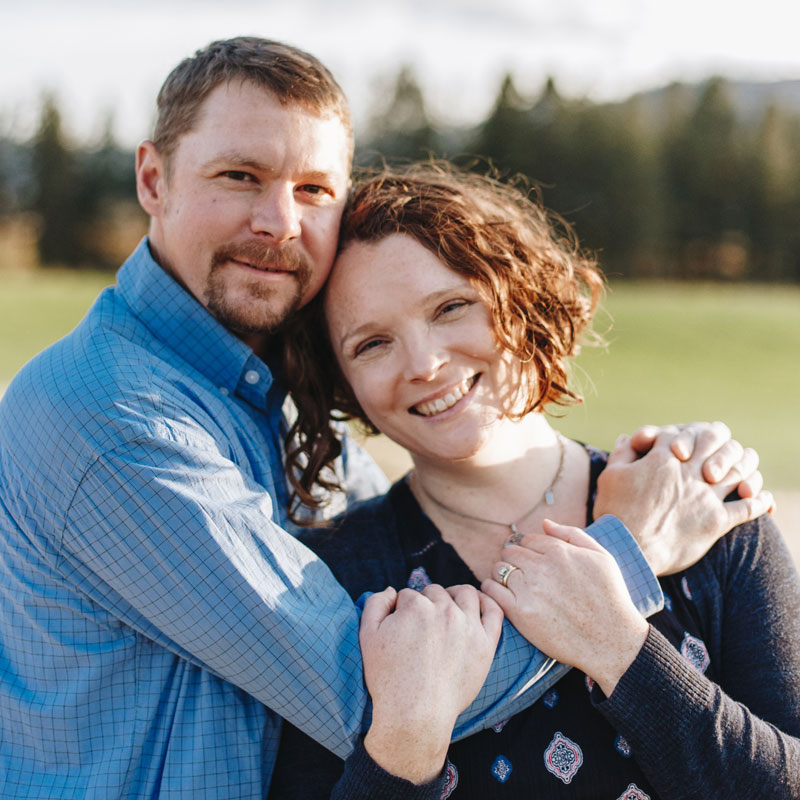 Merritt: What a crazy year this has been! I was able to finish up our laundry room/kids' bath remodel this spring. Through all the weeks of quarantine and social distancing, we discovered that life here on the farm is pretty much like being in quarantine all the time. Not a lot changed in our lives as the country locked down; we continued to plant seeds knowing that people would still need food, even if the way we got it to them changed. We were able to work with local departments and cities so that every farmers market that we take part in opened on time. We were blessed to have the help of many friends this summer, providing much-needed labor during our busiest time of the year. Starting the hay season with a new baler allowed me to keep track of how many bales we produced this year. I wrapped up the hay season with 1478 bales in mid-October for a total of about 700 ton. Despite the challenges we are thankful as we look back on another year.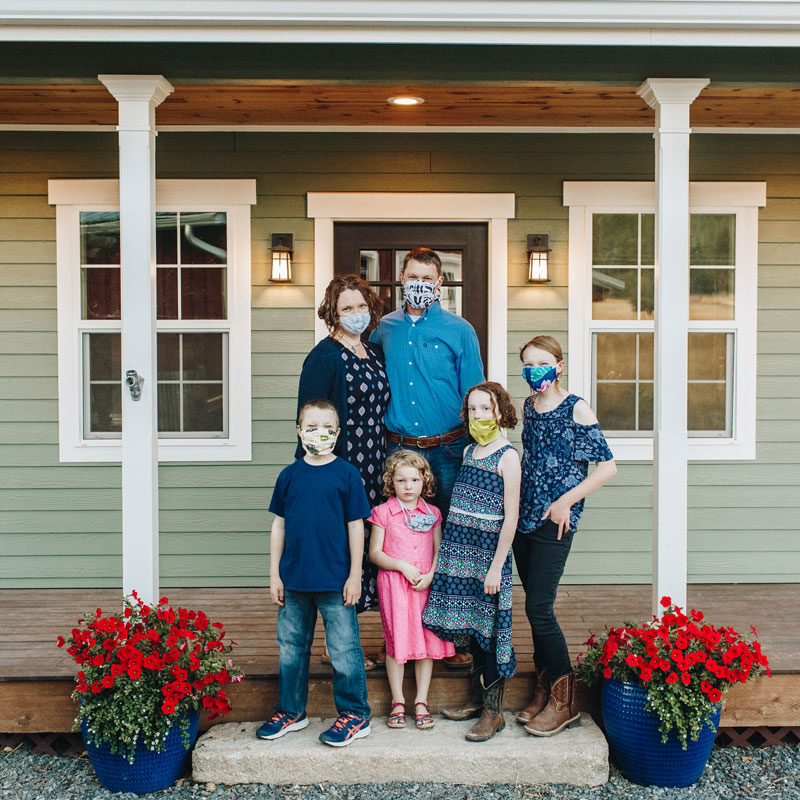 It seems fitting to close our letter the same way Mary Kate has closed her prayers this year whenever she prays aloud: "Thank You that we can trust You no matter what happens."
Because He Lives,
Merritt & Gretchen
Ruth, Mary, Daniel, and Sara
Photography: Hannah Acheson Photography