(This post contains affiliate links. Read my full disclosure.)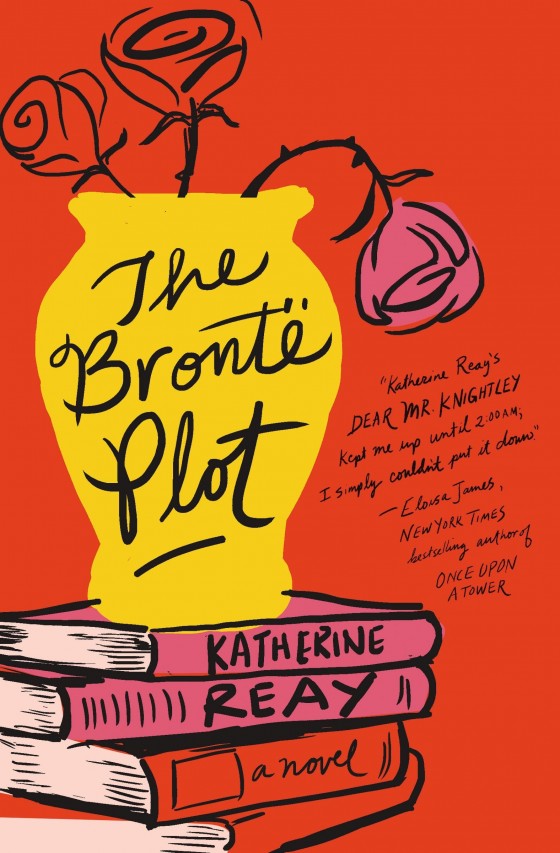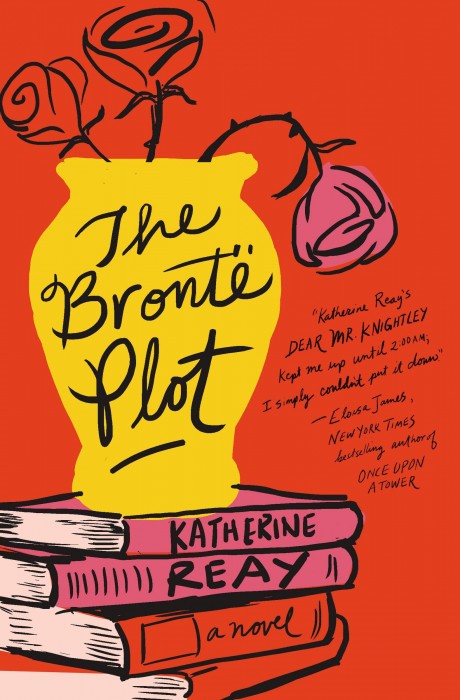 I like old things. Old furniture, old books, old authors. Austen, Bronte, Alcott, Montgomery, Stratton-Porter, Wodehouse. We're well on our way to having a personal library stocked with the finest in vintage fiction.
It isn't often that I find a "new" author I like. It is even more rare when I find a modern-day author whose every single book I want to collect.
But Katherine Reay is the kind of author whose books I pre-order on Amazon, put on hold at the library, and still sign up to review so I can read them early. (Neither Amazon nor review programs were around in the days of Jane Austen or L.M. Montgomery or Gene Stratton-Porter, but I have a feeling that if they were, the same feeling would have prevailed among their fans.)
I didn't know what to expect in The Brontë Plot. I mean, I'd already learned in reading Dear Mr. Knightley that, despite the names of Katherine Reay's books, she's not writing one of those endless variations on another love story for Jane Austen's heroes. No, Katherine Reay's books show a familiarity with classic literature in their every line. But the thread of literary references in Reay's books read more like the classic works of old would reference Shakespeare or the Bible. In fact, it seems every time I read one of Katherine Reay's books I'm forced to pull an old classic off the shelf to refresh my memory as to its contents (or encounter a title for the first time because of being introduced to it through Reay's work, as was the case with Dear Mr. Knightley and Daddy-Long-Legs and then of course, Dear Enemy).
The Brontë Plot dropped me right into an antique store filled with sturdy old furniture and vintage books. I was right at home, since our family business includes an antique store, complete with many antique books I need to have on my shelves. But then I wasn't. Because unlike Reay's other characters, Lucy wasn't an instantly likable heroine. I wasn't sure who to trust (the employer? the boyfriend? the boyfriend's grandmother? certainly not the absent father!). And the intrigue only grew.
But the more I got to know Lucy, the more I saw aspects of her character reflected in my own. And I squirmed. More than once. Just like I have in every one of Katherine Reay's books. Somehow, she introduces us to ourselves in a fictional character and forces us to see our actions as others would. It's rarely comfortable. And always challenging.
But I keep coming back for more. Because Katherine's books are real and true without having a moral or a sermon. They are the kind of stories you go back to again and again because they both challenge and change you each time you read them. They are the kind of fiction that makes you a bit better for having read them.
The Brontë Plot releases today. If it's not already in your Amazon cart or your library hold list, then add it to your Christmas wishlist. (And go ahead and put Dear Mr. Knightley and Lizzy & Jane there, too. I can guarantee you'll want more Katherine Reay on your shelf once you try it out. Here's my review of Lizzy & Jane, in case you want to know more.)
Disclosure: I received an electronic galley copy of this book for review.