Wishing you peace and hope this Christmas…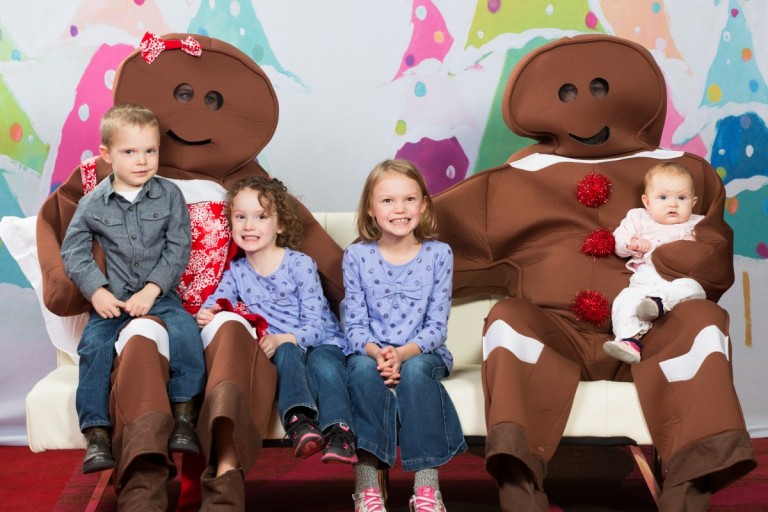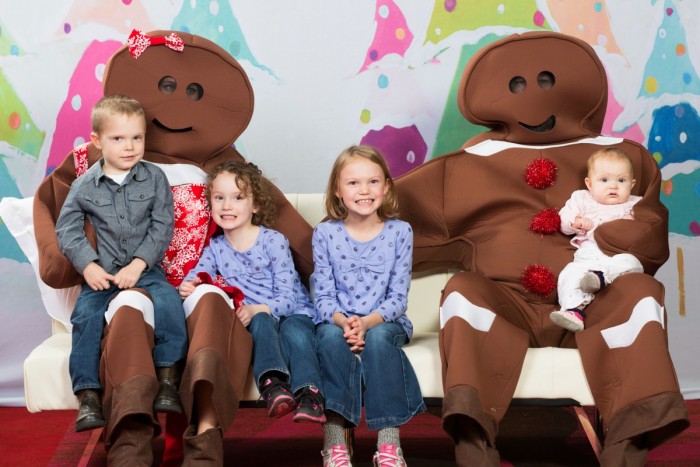 "For some of us, it's been a brutal year with a lot of unspoken broken…and right about now a bunch of us, maybe the whole hurting world of us, are holding out for a bit of a…Christmas Miracle in the midst of a lot of mess"
–Ann Voskamp
Dear Family and Friends,
2015 has been an unspeakably hard year in so many ways. But in the midst of it, we've been given some beautiful miracles. I want to tell you about the miracles.
In February, we took a family vacation up and down the coast, covering 2,000 miles in 2 weeks. We were awed by Crater Lake and the Redwood National Park (the Redwoods were a first for all of us, and I was the only one who'd seen Crater Lake before). We saw lighthouses and we saw logging camps. We hiked trails and visited history centers. We enjoyed varying architecture and beautiful weather. We visited grandparents and cousins and had coffee with friends. We traveled over mountains and along the coastline. We were tired, but we had fun.
Though seven months pregnant, I was able to enjoy almost all of the trip before I exchanged the normal pregnant swings of energy and exhaustion for more concerning symptoms. I spent the last few days of our trip watching from the car or the couch or a bench as my husband and our three children explored everything enthusiastically. But even this was a gift, a time for me to reflect and pray. And even as the tears came, I was enveloped by that unchanging peace of the One Who calms the waves.
Our friends rallied around us as I spent the month of March at home on bedrest (as much as one can call it "rest" with all the appointments, ultrasounds, blood work, and non-stress tests). Two dear friends came from Oregon and spent a combined total of three weeks caring for our children, doing our laundry, washing our dishes, and cooking our food so I could stay in bed. Our church family brought us meals. And our children saw God's love in action through the loving service of our friends and family.
On April 3, the crisis point came. Pregnancy induced hypertension turned to HELLP Syndrome. Monday's normal bloodwork showed Friday's results to be a dangerous change. And at 38 ½ weeks, delivery was induced amid a flurry of IV needles, blood pressure cuffs, and medications. I've never been so thankful for a doctor who believes in the power of prayer. And for an army of nurses who serve so carefully, so selflessly.
Good Friday, April 3, brought our Easter miracle. Sara Elizabeth was born a few minutes before 8 o'clock in the evening, weighing 6 pounds, 3 ounces, and measuring 20 inches long. In spite of the statistics, Sara was healthy. And while I faced a long recovery, I was okay, too.
We named her for our mothers. Sara means "princess," and Elizabeth means "promise of God." My mom, Sara, had come the week before our Sara was born. Amid taking me to appointments, my mom spent the next few weeks caring for us and helping put the house back in order. Merritt's mom, Liz (along with his sister Megan and our neighbor "Aunt" Katie!), were a constant support, providing food, babysitting, and of course, prayer.
Merritt and I celebrated 9 years of marriage in May. Just when I thought I couldn't love him more, this year has shown anew how very much I have to be thankful for in my husband. Despite the long hours demanded of a farmer in the springtime, he was there to bring me my meals in bed and do the dishes late at night while I was on bedrest. He was there while I labored and he was there when I cried over it all. He has selflessly and sacrificially served me and our family in countless ways this year. I am so thankful God gave me this man who loves me so well.
This wasn't an easy year for our children, either. But throughout the crazy schedules, constant appointments, and ever-changing caretakers, they have been consistent in their love for their daddy and me, and in their thankfulness for their new baby sister.
Ruth Ann turned 8 years old in November. She has a thirst for knowledge and reads voraciously. Drawing is her favorite pastime, though. Our fridge is filled with the artistic creations of her and her siblings. Ruth is quick to try to help, and has learned to fold and put away all the children's laundry. I love watching her wrap her dolly in a baby carrier as she carries her dolly just like I carry her baby sister. Ruth and Mary love playing with their American Girl dolls together. The other day I heard that I have six grand-dolls already!
Mary Kate is our little comedian. At 6 years old, she's making up her own knock-knock jokes, while at the same time proving herself to be so very gullible. She has a personality to match her corkscrew curls, and it's usually a delightful combination. She's slowly but surely learning to read and has a quick mind for math.
Daniel Merritt alternates between being a normal 4-and-a-half-year-old boy who loves to make noise, with being the gentlest big brother ever. He loves his baby sister with a fierce loyalty that is sweet to behold. He is a great sport playing with his big sisters, but he loves to shadow his daddy whenever possible. Though we're not officially homeschooling him yet, he spends his Sunday mornings carefully copying the letters from the sermon notes onto his own paper. We're proud of our little man!
Our Sara Elizabeth is an absolute delight. She has rolls and dimples and the sweetest smile. She loves her mommy and thrills to play with her sisters, but she really adores her brother and her daddy. When Mommy can't comfort her, she'll gladly fall asleep in the carrier on Daddy's back. At 8 months old, she has two teeth, is sitting up, scooting, and constantly babbling about "Dah-dah-ah-dah." We're so grateful for our miracle.
Merritt took on more acreage to farm this year, in addition to the 200 acres here on our farm. We're thankful for the addition of several reel guns that have effectively lessened the time required for irrigating our fields. But that doesn't keep Merritt from working 18-hour-plus days in the summer. The fields are his responsibility, but he also spends many hours in the garden, helps at farmers market, and still works in our antique store occasionally. Even in the winter time, his schedule is never empty, filled with board meetings, certifications, and more. But he still makes time for reading aloud to the kids and helping with homeschooling and dishes.
I've been so grateful for my clients this year. Not only have they been patient with my schedule, but they've prayed for me and rejoiced with me over the miracle God has given our family. I love working with each of them as I code their WordPress websites. I'm also enjoying a new venture as publishing manager for Loyal Arts Media. And this year has found me responsible for the farm bookkeeping, as well. I'm so thankful for the flexibility of working from home while educating my children. There's always something new for me to learn, as well!
We rejoiced over God's protection yet again when August brought wildfires to our region. We watched the flames spread across our valley. We saw the burning embers land all around our farm. We coughed from the thick smoke and falling ash that enveloped everything for weeks. And now, the blackened hillside is blanketed in white snow, a picture of how He makes all things new.
This year has provided many precious times with our extended family. We had the opportunity to see many of them on our vacation and to their visits here on our farm, along with the joy of a cousin's wedding in June and a family reunion for part of my side of the family. Our children love having three of their cousins live here on the farm. It's also been a joy to watch them develop friendships with more cousins and second cousins as we travel. Time with family becomes even more poignant when we realize how fleeting life is. Merritt's uncle Kenny was killed in a surfing accident in October. And one of my great uncles passed away in November.
It's a weary world. But we face a New Year with that "thrill of hope". And we rejoice in Emmanuel, God with us in the middle of our mess.
Wishing you and yours peace and hope this Christmas…
Merritt & Gretchen
Ruth Ann, Mary Kate, Daniel Merritt, and Sara Elizabeth
"But it's only when we bare our hearts to the pain of this brutal paradox, that our hearts are fully open to the beautiful mystery: God sent His Son right into the very middle of this mess. He broke His centuries-long silence with a baby's cry. Almighty God became helpless, humble, vulnerable to the hurts and evils of this world, so that we—and our hurts into the bargain—might be redeemed."
–Lanier Ivester