Merry Christmas and Happy New Year!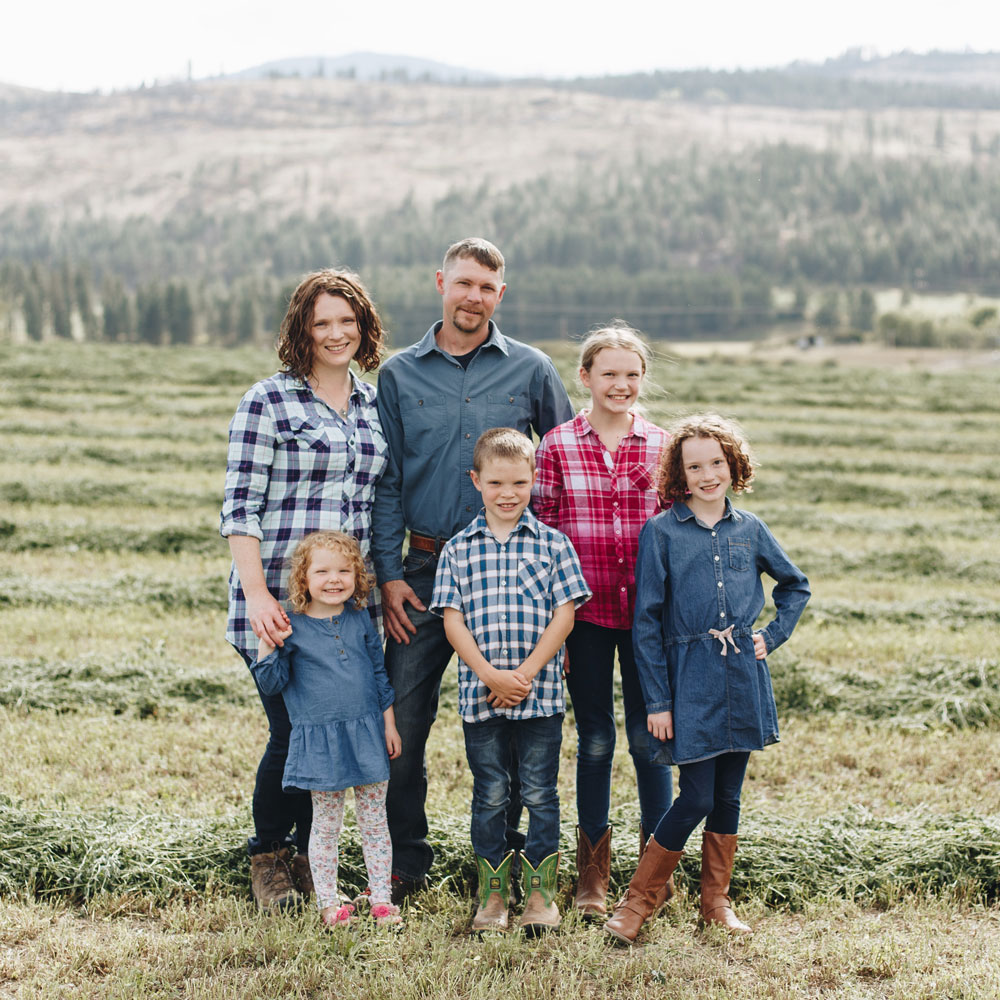 Dear Friends and Family,
Merry Christmas! Mommy was busy this year so I (Ruth Anne) am writing our Christmas letter. We have had a very busy year, with several remodels and the farm chores to boot!
We have had an important project which has now stretched for four years. Any guesses? Our house! This year so far, Daddy's cousin Will came and painted our house—and we got gutters installed, too. Daddy finished our laundry room (yay!), started our bathroom remodel (which included tearing up concrete), and we now have a tub. We now have the pleasure (I think!?) to share a bathroom with Mom and Daddy–temporarily. Daddy decided to tear down our bathroom with an axe! It was noisy and we all had moments where we wondered what in the world was happening behind the plastic.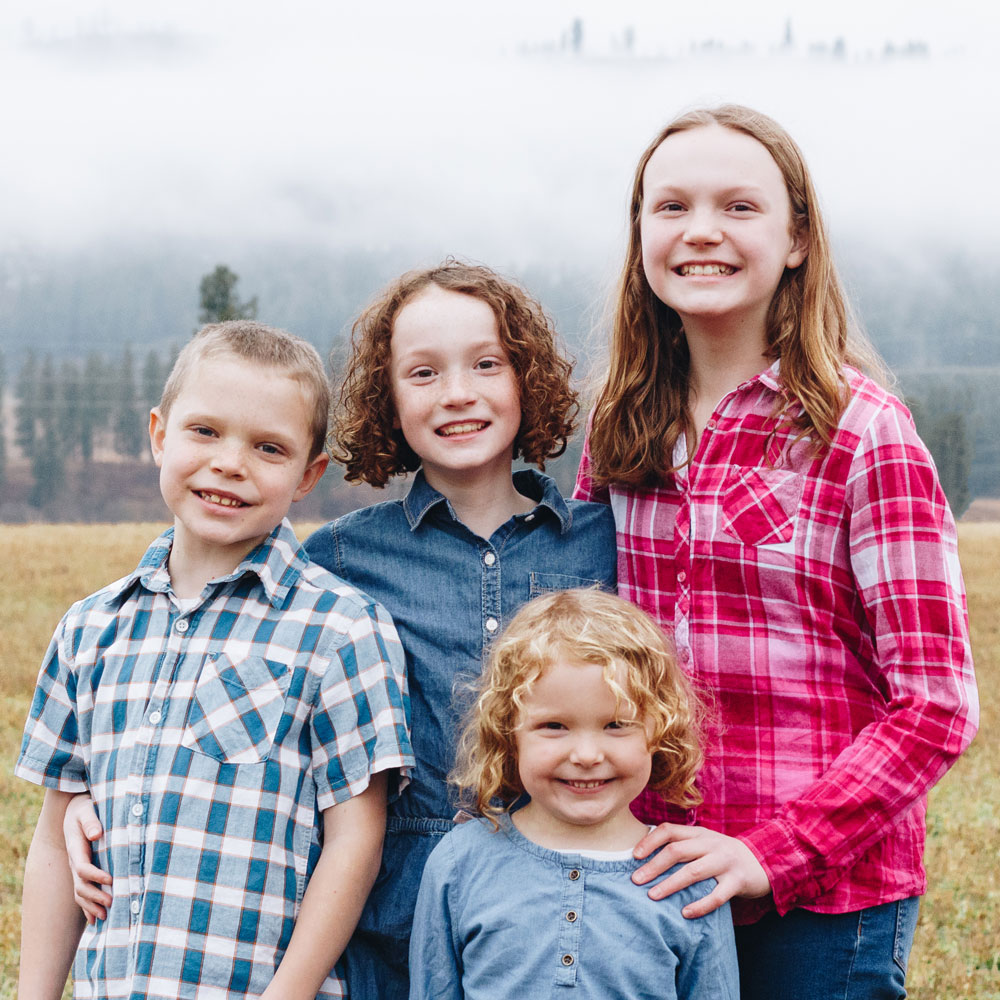 We had three new baby cousins joining our family this year. Kira in January, Samuel in July, and Katherine in September. We also attended weddings of two of Mom's cousin's, and my Uncle Caleb's commissioning into the United States Marine Corps as a Second Lieutenant. All three occurred during farming season, so Daddy sadly missed them all! Daniel also got to spend two weeks with Grandpa and Grandma during June for his special turn visiting them.
In September, we went to a theme park with some friends. Mary has declared war against roller coasters! During October, we got to enjoy two concerts in the space of two days: The Ball Brothers and then The Gaithers the next night.
In September, we had visits from Uncle David and Aunt Marlys and Uncle Reed and Aunt Melanie. All of us cousins enjoyed several excursions and lots of playdays together. We had all Daddy's siblings and our cousins together except my oldest cousin. Great Grandma Billie and Grandpa Jerry came to visit us for part of October, and we all had several game nights and family dinners together!
On Thanksgiving Day, my 92-year-old Great Grandpa Harold moved to the farm. Nana moved him up here while Daddy and Papa remodeled Papa and Nana's bathroom to accommodate him.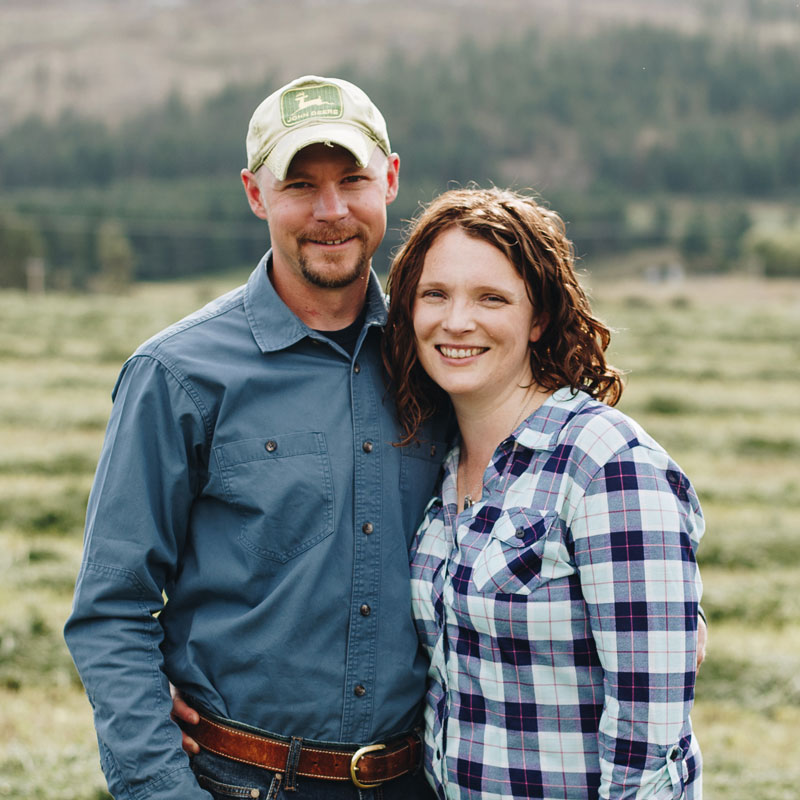 Daddy kept busy by finishing our laundry room, starting our bathroom, doing umpteen hours of field work, and selling at several farmers markets a week. We have, on several occasions, had a rather dusty man emerge from our attic or from the crawlspace! He still finds time to read to us or to help us bake sugar cookies with almond flour, which turned out quite well, I might add. Daddy listens to a variety of podcasts and enjoyed a lot of audiobooks this year (including a re-"read" of The Hobbit by J.R.R. Tolkien).
Mommy had the privilege of driving us four kids on three trips this year! She builds websites for people in her home office four days a week. She also takes us to Classical Conversations homeschool co-op during the school year and she did farmers market with Daddy. We were nice and let Mommy get away for a few days at a writer's conference in March and a homeschool mom's conference in October. Mom got to help author Christy Martenson publish her book Halstad House, which has also become one of Mom's favorites.
Sara is four. She got to join her siblings in Classical Conversations in September and is enjoying it immensely. She loves watching Mr. Rogers Television Neighborhood, playing stuffed animals, and being a little snuggle-bug. She has a chick named Little Egger. Her favorite books that she has listened to this year are the Mrs. Piggle–Wiggle series by Betty MacDonald.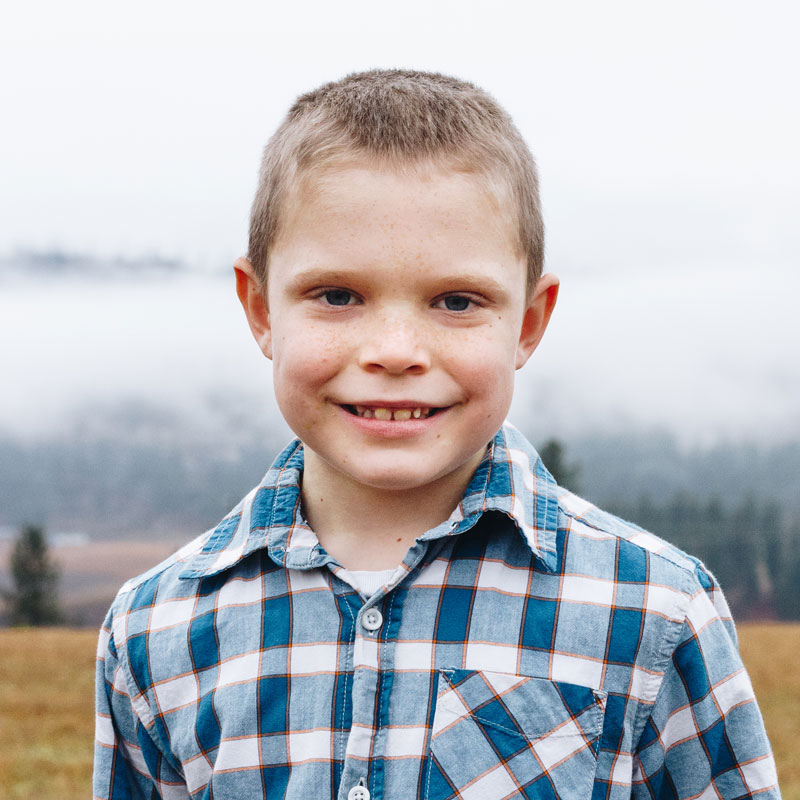 Daniel is eight and has so far this year found out that he is allergic to cats and dust mites, spent 50% of his time in our (very dusty!!) chicken house (the other 50% was spent in our farm garden), learned that potato washers hurt when you put your hand inside them, and bought a very energetic Veiltale Beta fish named Bumper! His favorite book that he has listened to this year is the Henry Huggins series by Beverly Cleary.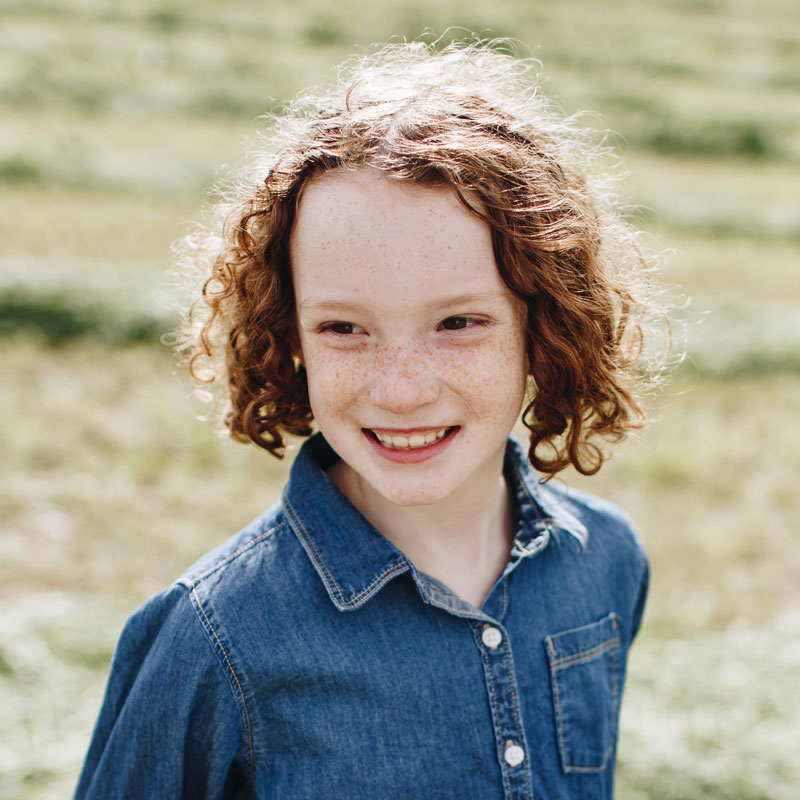 Mary is ten and she has had a lively summer and fall. She spent long hours in her garden and the farm garden and joined Daniel in the chicken house with her pet chick Emalet. Her days include early morning tramps and late-night story-telling sessions. Her favorite books this year were a collection of Shakespeare's sonnets and Robin Hood by J. Walker McSpadden.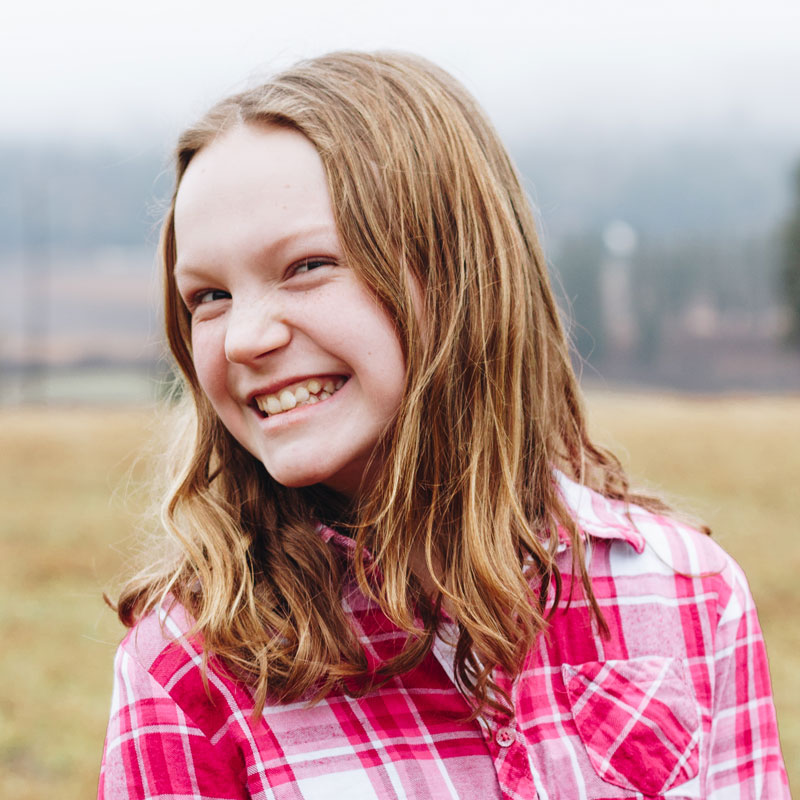 I'm twelve and my main hobbies include: baking without making a mess, reading by the hour, drawing every subject I can find, writing to all my pen pals, and petting our two spoiled cats, Domino and Midnight. I like to spell my middle name with an E, just like Anne of Green Gables! My favorite book that I read this year is Battle Cry by Jordyn Glaser.
Merry Christmas to you all! And Happy New Year!
Ruth Anne
---
Photography: family photo, couple photo, and photo of Mary by Hannah Acheson Photography
(Thank you to Hannah for the edits to the other photos, as well!)