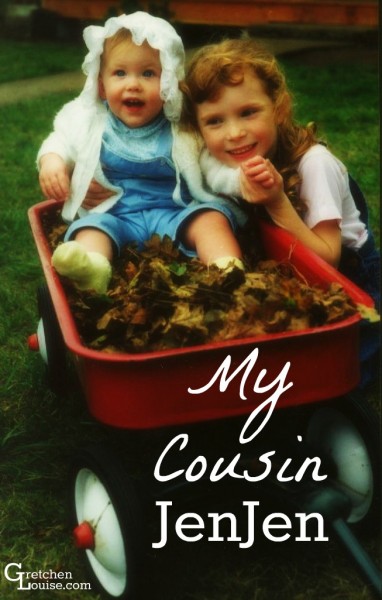 Dear JenJen,
I still remember sitting there beside your mom, in a back pew of the church. She was wearing her raspberry red maternity dress with matching red heels. And there, in the middle of church, I got to feel you move when your mom put my hand on her tummy.
When you were on the way, we didn't have any other cousins living close by. You were not only my first girl cousin on my dad's side of the family, you were the first cousin to live in our small town. And you were born just eight days before my own September birthday. I still remember the delight of visiting you in the hospital and realizing I had a teeny tiny little girl cousin!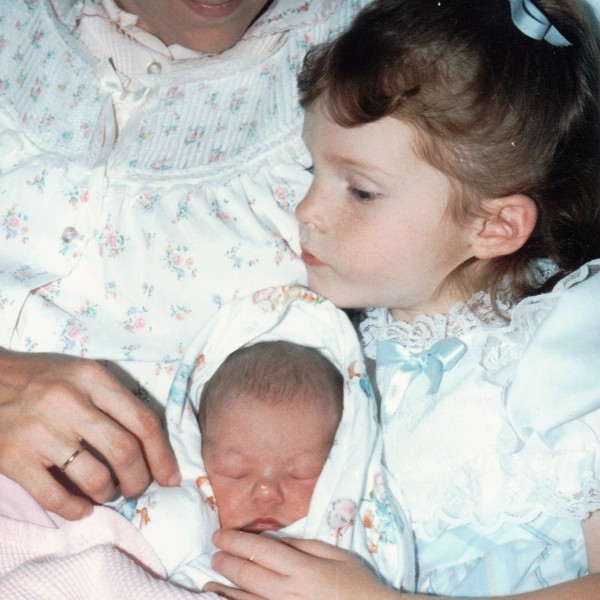 Not only did we share many a family birthday party, but despite our four year age difference, we cherished a special friendship, as well. You decided "Gretchen" was too hard to say, and dubbed me "Fuffin". (How many hours I spent growling like a bear to emphasize the "Gr-etchen"! So much so that when you finally learned to say my name, there was an extreme emphasis on the first syllable.) I returned the favor by shortening your name to JenJen.
I remember marveling over how long your hair really was when wet from your bath. And then there were all the times I "babysat" you for your mom (though she was really the one doing the babysitting!). During your nap time, I would help your mom by going through all your "papers" (at her request)—Sunday school papers, pictures you'd drawn, letters you'd purloined. Thankfully, you were blissfully unaware that your favorite big girl cousin spent your sleeping hours throwing away your most prized paper possessions!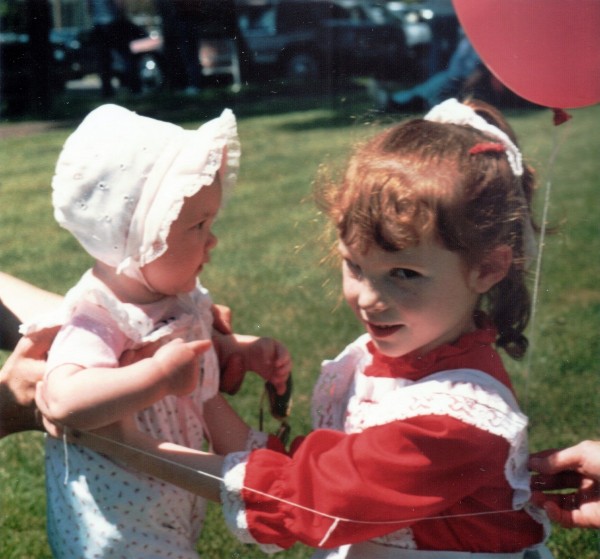 As we grew older, we shared household chores when we were together. We folded countless loads of laundry together, making tally marks to keep track of how many items we folded for each person. And somehow, we were always picking up your room.
We spent many precious hours together over at Grandpa and Grandma's, too. There were the visits next door to listen to stories from Great Grandpa. The mushroom hunting and blackberry picking. The never-ending fun in the cousin fort Grandpa built for us. The swimming. The schools and banks and houses we created in the basement. And all that delicious weed soup. Oh, and of course, the spring beauties.
At church, you were my little shadow. You followed me all around the building, every single Sunday. Until it almost became annoying. But since neither of us had sisters until many years later, we came to fill that role for each other in many ways. I was the big sister you tried to emulate to a "t"; you were the little sister who pestered me, made me feel special, and was a constant reminder that someone was looking up to me.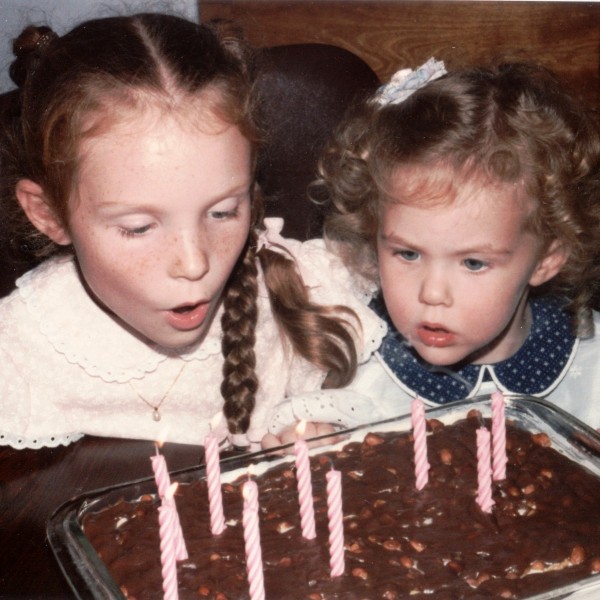 We grew up and we grew differently. I tried so hard to ingrain all my convictions into you, while you laughed at my boy craziness. You watched me fall for Merritt, and I'm fairly sure you were the instigator behind the endless teasing chants of "de-Merr-itt!" But somewhere in there, I came to realize that relationships were more about grace and trust than rules and appearances. And you came to appreciate this guy I'd found for more than just another reason to tease your big cousin. Our passions and pursuits were so very different in those years, but we shared a love for our family and a serious addiction to voracious reading.
Then, the tables turned. All of a sudden, you were no longer a child—and I had children. Your visits were few and far between because of your school and missions travel, but I loved each time you came to our farm. I learned a lot from watching you with my own children. And I marveled at the beautiful young woman you'd become. You've always been sure of yourself and secure in who you were, but now it was mellowed by a gentle, quiet spirit. You've always been adorable, but now it was a mature beauty, eyes sparkling with laughter, curls ever determined to escape your careful hairdos. You've always loved Jesus, but now it was a deep faith that had become dearer to you than anything else.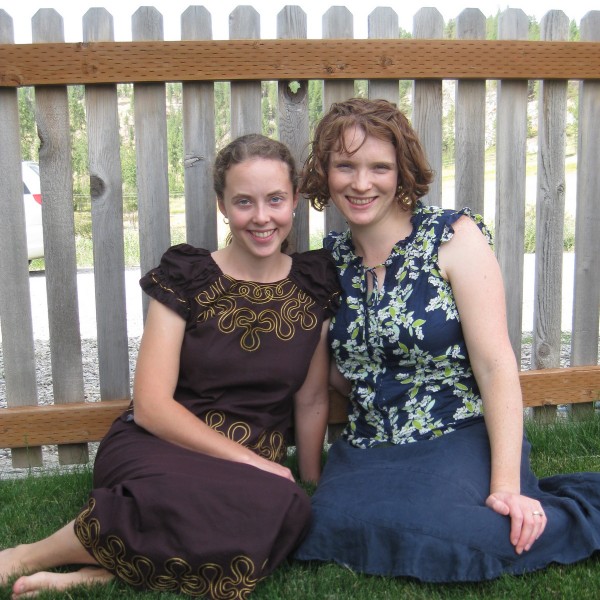 And I still remember sitting in that coffee shop when you came to visit me a few years ago. We were talking about your return to Africa. How you'd hoped and prayed that your year back home for school might have brought a special young man into your life. (Truth be told, I'd done a lot of hoping and praying for that for you, as well.) But you felt like you were going back without any hope of answers to those prayers.
However, something in your face, and the hesitating way you said his name, made me realize there might be more hope than you thought, as you told me about "this guy named Tyler".
On July 20, 2013, you messaged me asking for prayer because you were struggling with the thought of leaving so soon. And pray I did. Six days later, on July 26, my jaw dropped as I opened up your latest Facebook message. I was literally speechless. I just kept poking my husband Merritt's arm until he read over my shoulder about how you and Tyler were beginning a relationship.
When I could finally say anything, all I could say was "wow". And I'm still saying it. Wow at how God led you to Africa while Tyler grew older, meanwhile letting your dad get to know him at the college. Then bringing Tyler and your brother Matthew to the same apartment complex where you stayed during your year at home. Wow at how the cute girl with curls grew from that little tomboy into a beautiful young woman who fears the Lord.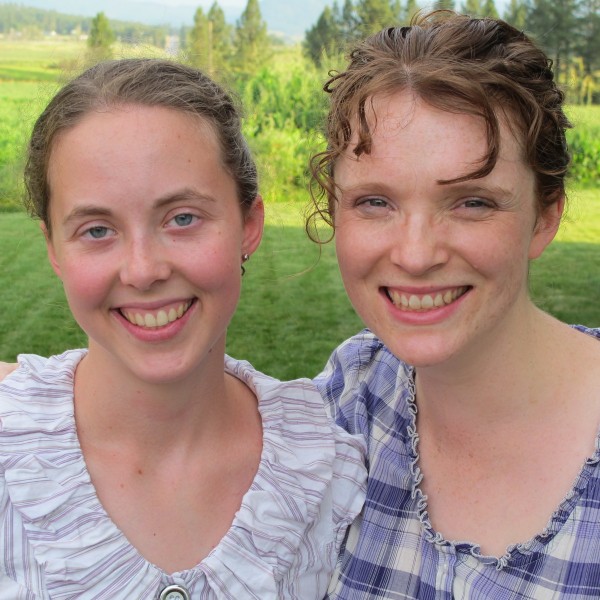 It has been a joy to "read" firsthand the love story God has written just for you. I'm praying you draw closer to God and more in love with each other as you come to each new chapter.
Love and Prayers Always,
Fuffin
P.S. As my children say, "Happy Marriage Day!"