(This post contains affiliate links. Read my full disclosure.)
We fell in love to the rhythm of Country music. The cassettes and CDs we mixed for each other became the soundtrack for those years. The songs we listened to reflecting the ups and downs, the excitement and the tears.
"Don't Take the Girl" was the first Country song he played me, the summer of 2001. It went on the cassette tape he made for me that began with "Good Morning Beautiful". I played it every morning.
While I was at Summit in the summer of 2002 that penpal of mine sent me a list of songs he wanted me to try to find to make a custom CD (he didn't have the internet). He titled it "Where I'm At" and it began with "What a Beautiful Mess". Each song on the CD is an epic representation of that time in our friendship: "She's More", "She Was", "She Don't Know She's Beautiful", "My Heart is Lost to You", and "Wrapped Around" were just a few of my favorites.
Then came the years of "So Complicated" and "I'm Already Taken". "Emotional Girl" and "She's in Love with the Boy" were my theme songs; "What Was I Thinkin'" and "I Should Be Sleeping" could have been his. All I wanted was my "John Doe on a John Deere" to say "I Can Love You Like That". I waited not-so-patiently for him to "Check Yes or No", to say "Me Too". "Don't That Make You Want to Fall in Love?"
But our love was "Sinkin' In". Even though "Is It Raining At Your House?" was the way I often felt. (We still play that CD full of "Songs About Rain" on rainy nights, or the days when we're praying for rain.)
He told me to listen to "I Volunteer" and I knew he was saying "I'll be the Last One Standing". But I knew that "If Tomorrow Never Comes", "In This Life I Was Loved By You".
And then, "Thanks to the Keeper of the Stars", we went from "Not a Day Goes By" to "One Day Closer to You". He must have been "Doin' Something Right" when he sang "She Thinks She Needs Me" and "You Can't Hide Beautiful". Because we were singing "Passenger Seat" and "Next to You, Next to Me", "Fishin' in the Dark".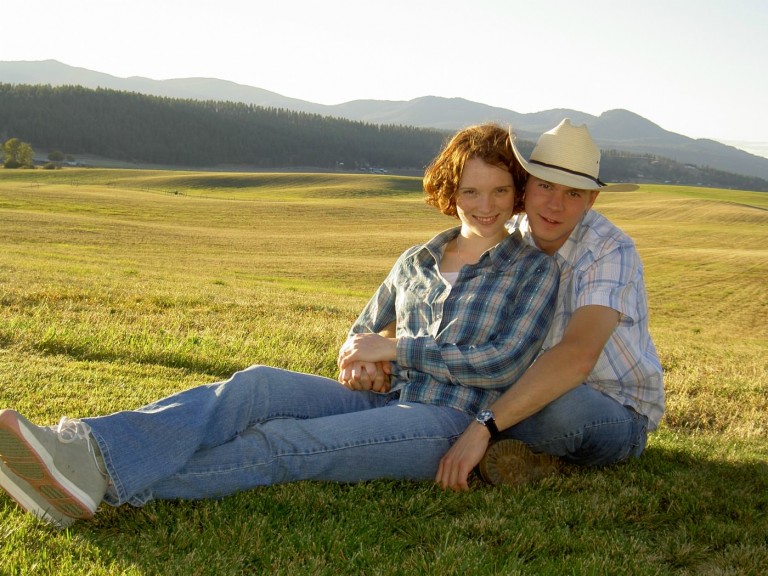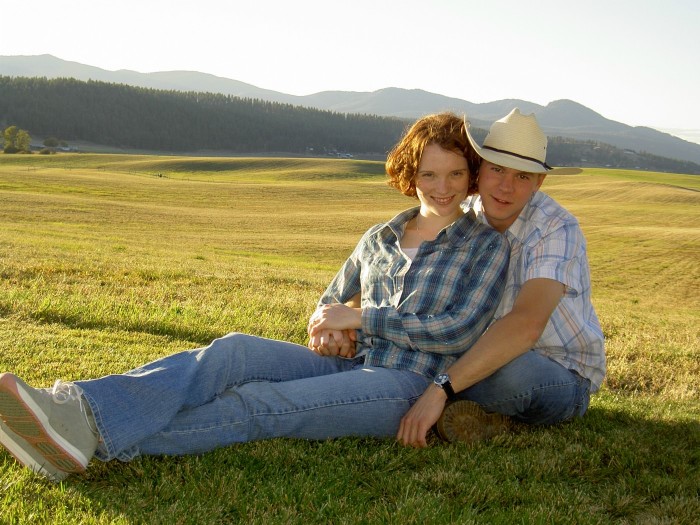 And when "The Maker Said Take Her" it was "So Help Me Girl" and "Only God Can Stop Me from Loving You".
Whenever I listened to "In My Dreams, Your Dreams Come True" it was like hearing my man's reassurance over and again: "Girl My Love For You Is True". The mailbox was proof that we were singing "Write This Down", and I never went anywhere without "Carrying Your Love With Me".
And by the time I was singing "He's Mine" and "Valentine", we were looking forward to merging our CD collection, "Me and You", "Forever and For Always". And "When I Said I Do", "She Thinks My Tractor's…" found its way into our wedding prelude along with "From This Moment On".
Even though he might not have introduced me to Country music until just five years before we got married, he "Had Me From Hello". Because when we met that day was when "Heaven Sent Me You". And now? We're "Soulmates", "Two of a Kind Working on a Full House."