Dear Family and Friends,
2022 brought sweet family reunions, many medical appointments and procedures, a lot of sweat and tears, and so many opportunities to rely on the Lord.
In February, we traveled to my grandparents' ranch right after my maternal grandfather had suffered a stroke. We were able to be there to visit Papa in the hospital and then help prepare for him to be cared for in his home. We also made a quick trip to the Redwoods, our first visit there since Sara was born!
In March, we met at an Airbnb with Merritt's family as a belated celebration of his parents' 50th anniversary and his brother's return from a year's deployment overseas. All five siblings, spouses, and ten of eleven cousins were together for the first time since 2019.
In May, I was able to return to the ranch for a week, spend Mother's Day with my mom and grandma, and celebrate Papa's 91st birthday. Though he still requires full-time caregivers, it's amazing to see his physical recovery. That week with my grandparents was a precious gift.
The end of May, our beloved Uncle Bill moved to his eternal Home in Heaven, just three days before his 87th birthday. He lived on the farm from 1999 through 2017, until a stroke kept him on the east coast with his daughter. We'll always be grateful for the time he was here and all he taught us.
In September, we gathered with my family in celebration of my parents' 40th anniversary. The four of us siblings, our spouses, and our ten children were all together (for the first time since my younger siblings' weddings in 2017!). These times become more priceless the older we get!
In many ways, it felt like we spent 2022 catching our breath from the year before. But the times spent around our new Breeo fire pit enjoying stroganoff, steaks, or s'mores are the times we will remember from this year: visiting with family and friends or just enjoying the beauty of the view from our patio.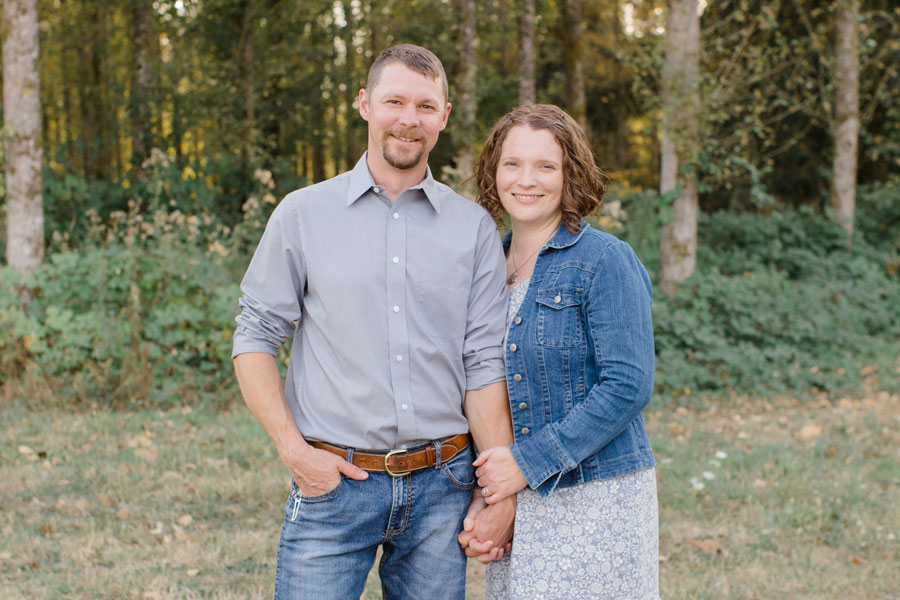 My weeks were full this year: working from home four days a week; selling at farmers market with Merritt (and usually Ruth) one day a week; and wrapping up bookkeeping for my business and the family farm on Saturdays. This time of year, I'm working five days a week. I'm grateful for my clients—authors and bloggers—who are a joy to work with. I enjoy reading in the evenings, tallying just over 100 books read this year. Two titles I especially enjoyed were The Extraordinary Deaths of Mrs. Kip by Sara Brunsvold and When Stone Wings Fly by Karen Barnett.
Merritt was very thankful for a less stressful year of farming after the drought of 2021. In addition to putting up three cuttings of hay, Merritt spent many hours in the woodshop creating trim pieces for a local boat company. He's also working on finishing beautiful stair treads for our home. Merritt continues to serve as the president of our local farmers market as well as on several other boards in the community. We appreciate his culinary endeavors; he enjoys baking and is often the one making dinner. An avid fan of Scribd, Merritt listened to dozens of audiobooks again this year, two favorites being The Forgotten Man by Amity Shlaes and The Path Between the Seas by David McCullough.
Our children have continued to excel in their education, each with unique interests, amazing us with the things they are learning. We're so grateful for my sister Jessica's guidance in planning our homeschool year (and for the fact that she moved an hour closer to us!). Auntie Jessica is available for tutoring when they need help and teaches piano lessons to the older girls. The children also participated in the VFW essay contests again this year: Mary placed first and Daniel placed third in Patriot's Pen at the local post level. Ruth placed first in Voice of Democracy at both post and district level in our state.
---
Here are each of the children to tell you about their year in their own words.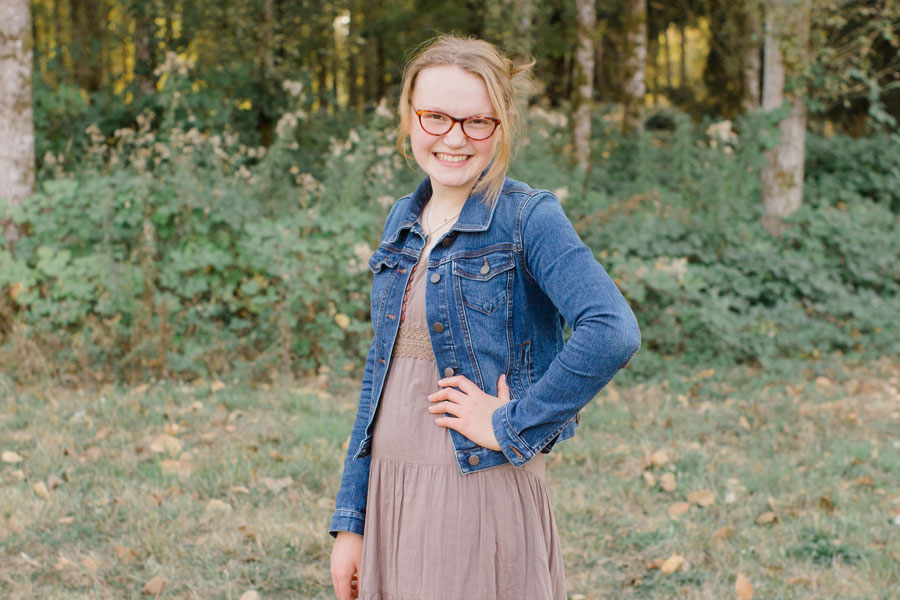 Ruth (age 15): I am a high school freshman and spent my year reading good books and writing books which I hope are good. Learning poetry techniques is another hobby I picked up this year. I worked in our farm garden and at farmers market during the summer. I also began experimenting with sourdough.
The most impactful and inspiring books of the 140 that I read this year are Authentically, Izzy by Pepper Basham and The Star That Always Stays by Anna Rose Johnson. I enjoy the company of my friends and family, discussing books, music, and storytelling.
On the academic side, I've been reveling in the trials and triumphs of high school: including studying French, learning how to create PowerPoint presentations for our church services, and reading poems from the Middle Ages. I am also continuing my piano lessons (Thanks, Aunt Jess!).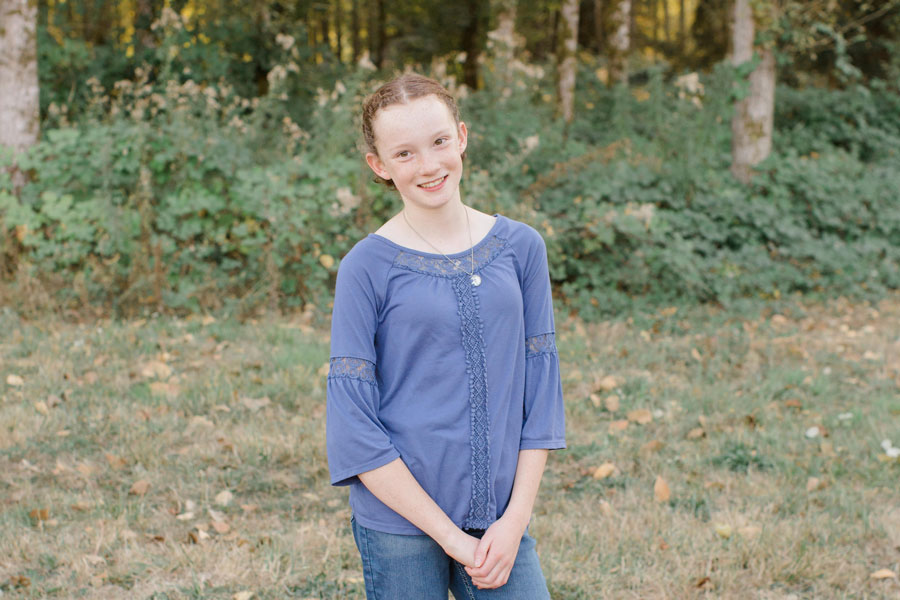 Mary (age 13): Through the past year I have enjoyed knitting, sewing, painting, drawing, and of course photographing everything that catches my eye. This summer I earned enough money to buy a Canon Rebel camera and I have been experimenting with different lighting and techniques. I also volunteered to do PowerPoint at our church and have now experienced the technology involved in worship service going smoothly.
This year my favorite subjects in school are History and Literature. I especially enjoyed studying "Horatius at the Bridge," an epic poem about a Roman hero. I also took several writing classes taught by Jonathan Rogers and I enjoyed and learned from every one of them. My favorite audiobook this year was The Wingfeather Tales by authors from The Rabbit Room (my favorite group of authors of all time).
I grew 40 bunches of radishes this summer. I enjoyed working on the farm and at farmers markets. We have also had time to do some fun things as a family: Morel mushroom hunting in the national forest and spelunking for the first time in a local cave. This year has taught me that every day is uncertain and that I need to lean on the Lord more than ever.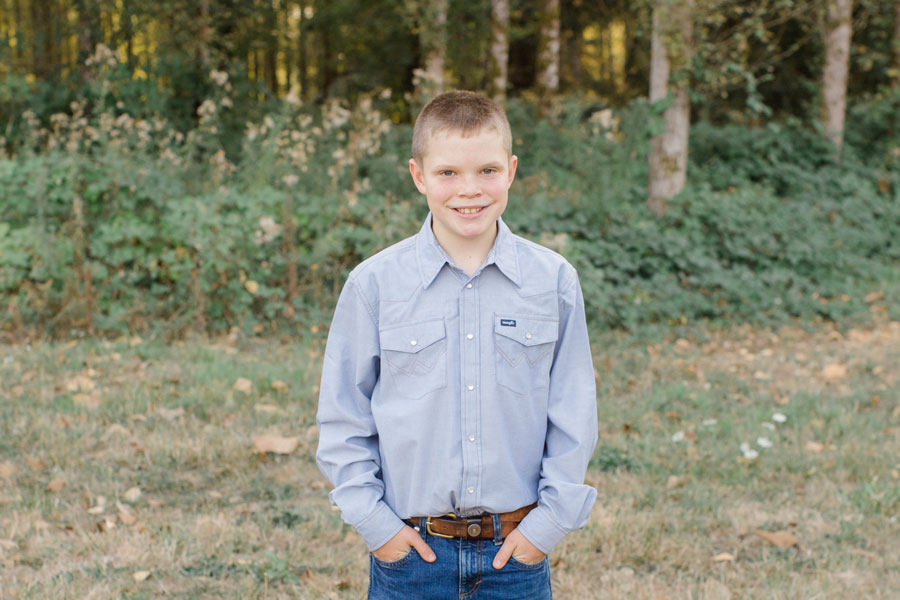 Daniel (age 11): I have enjoyed raising my twenty-seven chickens and two ducks this year, as well as helping on our family's farm. This spring our only rooster went missing and we thought he was dead until eight days later he showed back up from who knows where! I have also enjoyed working in the woodshop with my dad. I ran my first 5k on Thanksgiving Day. My favorite book I read this year was Storey's Guide to Raising Chickens by Gail Damerow.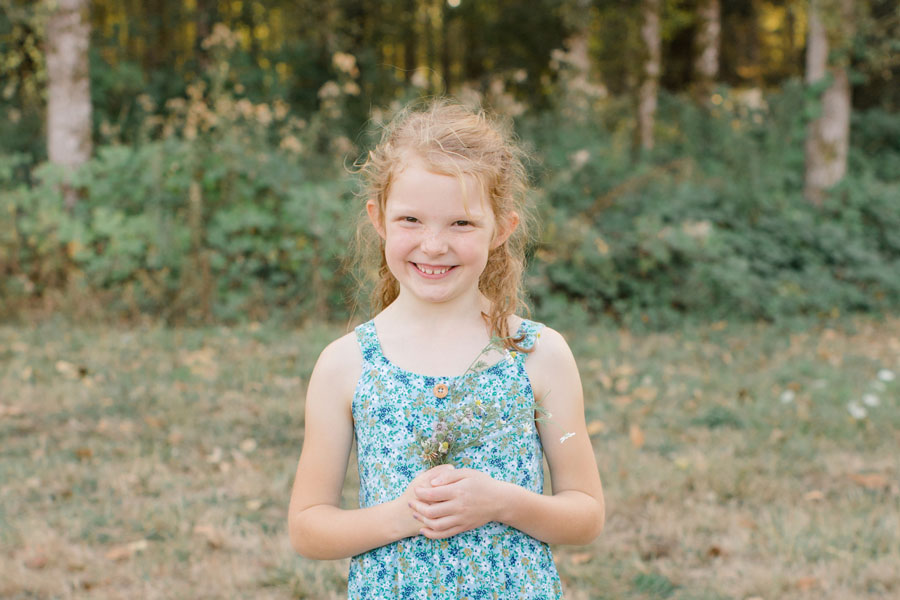 Sara (age 7): Hi. I loved working on the yard and house with Daddy this year. We made two brick patios, as well—one for our family and one at our farm. I also love working in the garden. The Redwoods and visiting my grandparents was exciting. I had a fun birthday date with my grandma Sara. Our kitten Nibbles disappeared this fall. My favorite thing to do in the winter is decorate the Christmas tree and sled down a hill in our field. I am working on memorizing poetry with my sister Mary. Two of my favorite audiobooks this year were Mr. Popper's Penguins by Richard and Florence Atwater and The Candymakers series by Wendy Mass. Two of my favorite audiobooks that came out this year were The Vikings of Loch Morar by William Burt and The Star That Always Stays by Anna Rose Johnson. My favorite book that Daddy read out loud to us was The Harvester by Gene Stratton-Porter.
---
As the year draws to a close, we're thanking the Lord for every day and wishing each of you a peaceful Christmas season.
Because He Lives,
Merritt & Gretchen
Ruth, Mary, Daniel, and Sara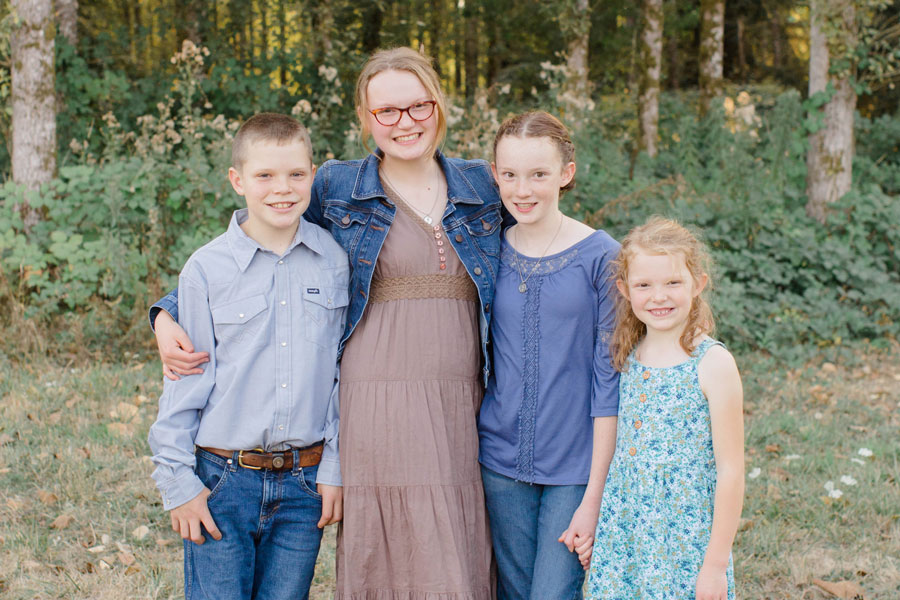 Photography: Rebekah Leona Photography