I love wearing aprons. Whether to cover my tummy when pregnant or to keep the grease splatters off my good clothes, there's nothing like an apron for practicality and prettiness in the kitchen.
"For several minutes, he sat staring at Millie's pink apron that still hung on a nail by the pantry door."

–Fields of Home by Ralph Moody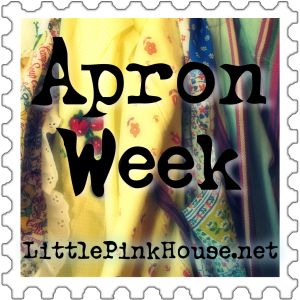 Aprons pop up in my blog posts from time to time–whether in photos or in brief mentions–but in September 2011 I spent an entire week talking about aprons here on my blog. I shared memories of my grandmothers and great grandmothers—the vintage aprons they have hanging in their pantries, the vintage aprons I remember them wearing.
Because just like the "heavy square that had been an apron with many pockets" of In Grandma's Attic, there's a story in each gingham or floral apron hanging on my apron hook—and I know there must be in yours, as well.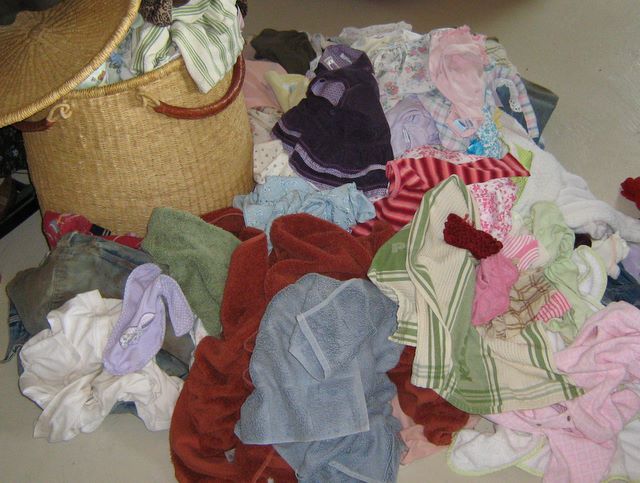 Mondays are usually laundry day here on our corner of the farm. Unless we've used our day off from tending the store to go to town, I usually tackle sorting the loads of laundry as soon as Merritt's off to do his day's projects. It's the kind of thing one wants first-of-the-week energy for. Especially…